Astove Atoll Fishing News | 24th February – 2nd March 2020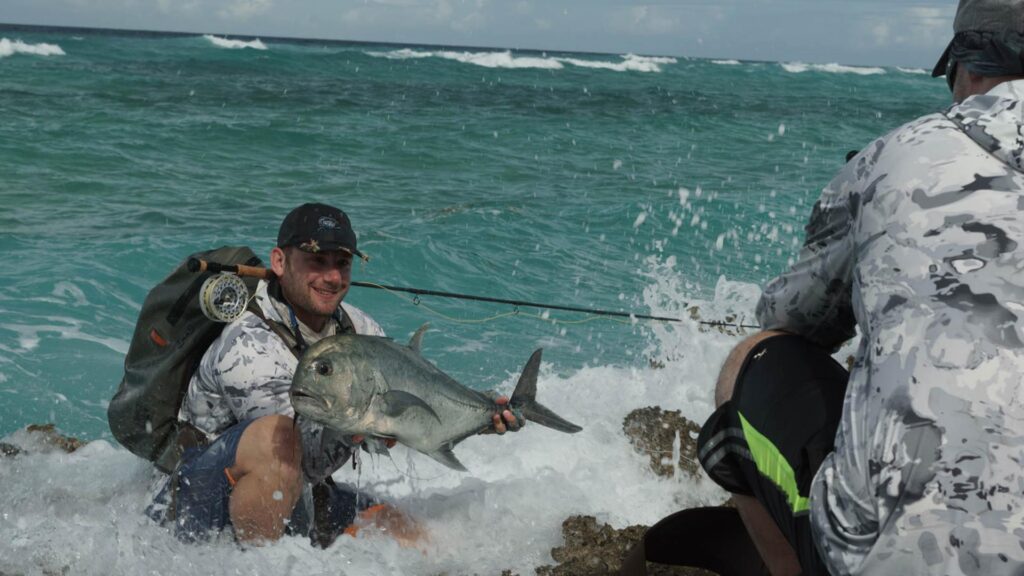 Week 16 started off with calm conditions and exciting spring tides. Our new group was mainly equipped with freshwater backgrounds leading to some new learnings like heavier rods and much larger flies.
After tackle set up and a brief rundown of how to present the fly and what to do when the fish eats, they all rushed out to the flats for some practice.
The first day's practice paid off as the whole group managed their personal best GT and their first bonefish. Maria Heyns landed her first GT on her very first cast and Brett Sharman and Daniel Factor had to be dragged away from the bonefish action.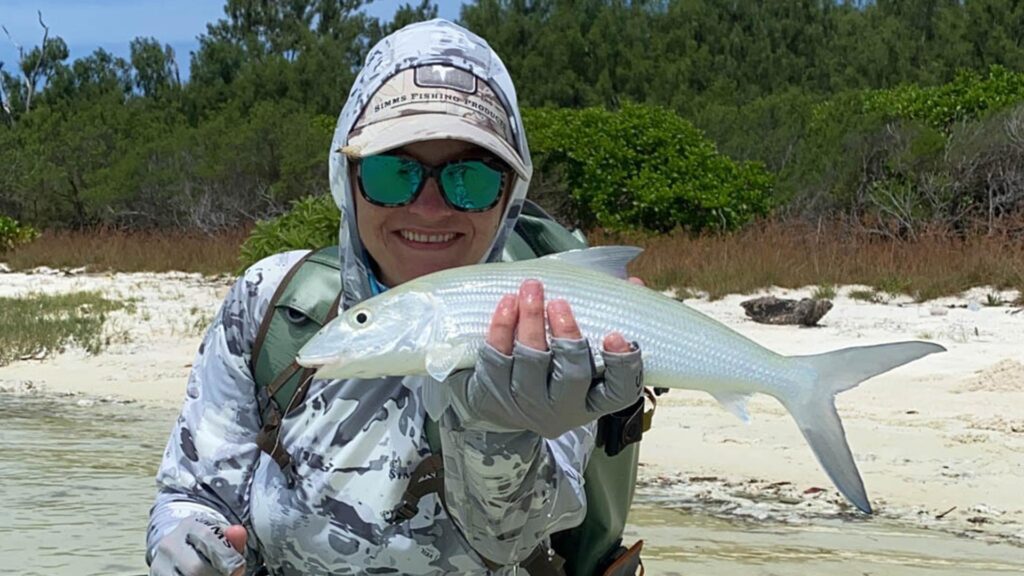 Pieter Du Preez managed a great size GT early in the week, but it managed to escape before the photo and measurements were taken. Driven to get his prize catch again, he pushed hard and managed an even bigger fish in the surf measuring 82 cm and this was later made more special with another 80 cm GT – his perseverance paid off!
Mid-week conditions got very challenging with winds of up to 20 knots and torrential rain. This didn't stop the guys going out there and putting their lines in the water. Fishing partners Maria and Pieter took it upon themselves to challenge the lagoon bones.
After a very wet windswept day, they both did exceptionally well with Maria ending the day on 18 bonefish and Pieter on 15!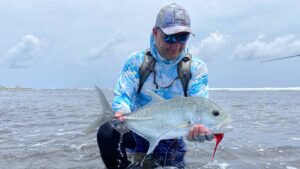 With the weather settling slightly and the tide moving off on full springs the triggers were high on everyone's agenda. On the second to last afternoon, Daniel managed to land a beautiful moustache triggerfish, which was very welcomed as they had managed to escape him a few times this week.
Ron Benk who had arrived the week before was continuing his previous weeks' success with multiple GT's and some seriously large grouper on the outside.
Ron managed big numbers of GT's in consecutive days, on his best day he landed 11 GT's. Ron's partner Iris joined him for the day and besides seeing all the fantastic ocean life, Iris managed to catch her very first GT.
Tight Lines,
The Alphonse Fishing Co. Team on Astove Atoll
TOTAL CATCH STATS FROM 5 ANGLERS THIS WEEK:
Giant trevally: 41
Bonefish: 115
Moustache triggerfish: 1