Overview of Farquhar Atoll
Home of the bumphead parrotfish and bird eating GTs, Farquhar Atoll is the most southerly atoll in the Seychelles islands, lying just over 700 km to the southwest of the main island Mahe.
This remote atoll has a total area, including the large lagoon, of 170.5 km², which is 18 km north to south and 9 km east to west.
The large ear-shaped lagoon provides easy skiff access to the countless flats, channels, and surf zones that makes Farquhar Atoll such an amazing fly fishing destination.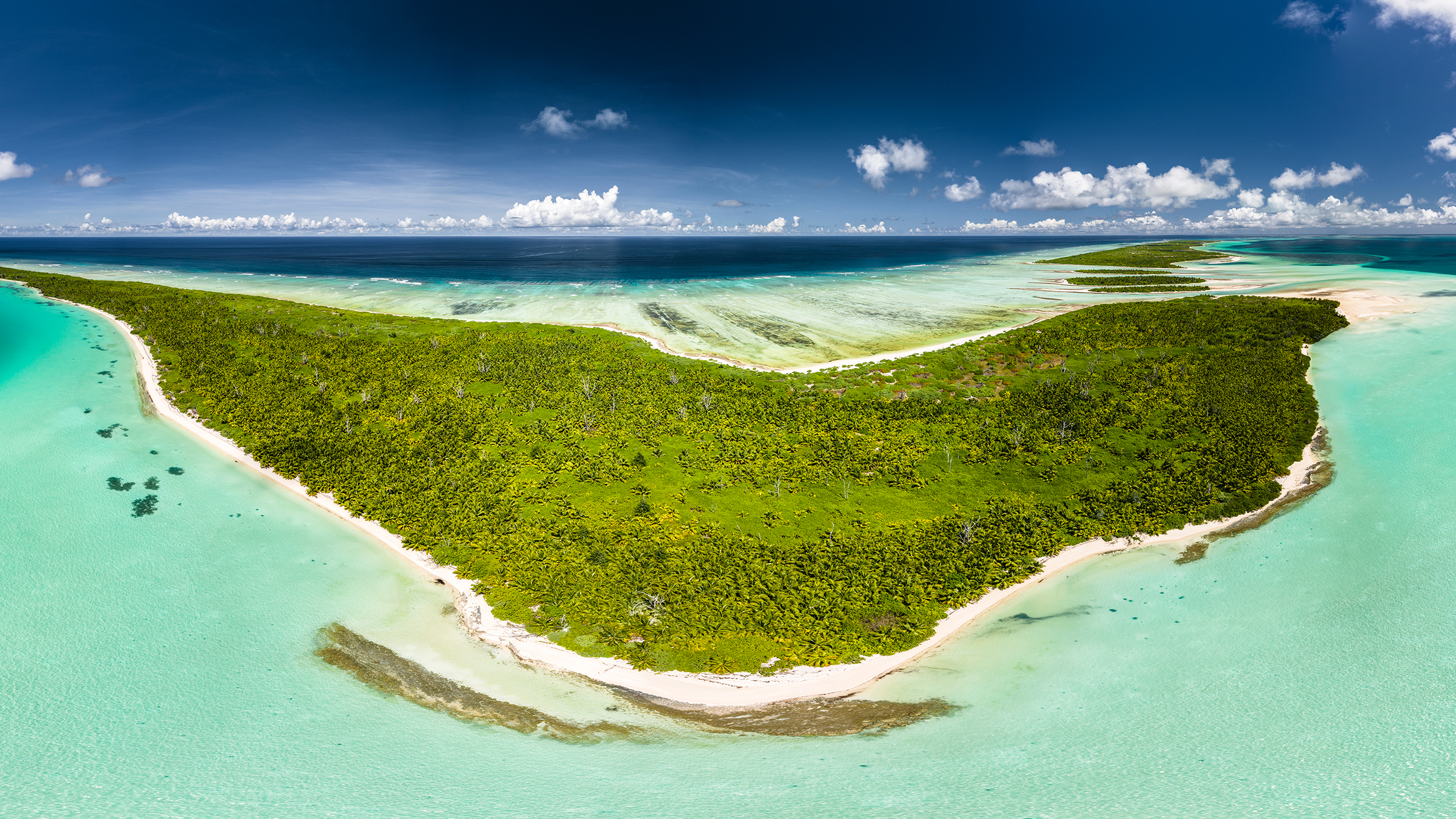 Fly Fishing at Farquhar Atoll
Farquhar consistently produces some of the finest saltwater fly fishing on the planet. The wide variety of fish species, together with its diverse flats and offshore scenarios make Farquhar a complete saltwater experience for the travelling angler. It is one of two Seychelles locations where you have the chance of targeting bumphead parrotfish on the flats. They are most certainly one of the most powerful tailing fish you are likely to encounter, often swimming in shoals and highly visible when waving their big blue tails in the air.
The Farquhar fly fishing season starts earlier than the other southern atolls, as early September is the time when the bird eating GTs are active. The season continues until the end of April when the south easterly trade winds start to blow. The lodge caters to 10 anglers per week on a sharing basis. Farquhar is certainly best known for its sheer diversity of fish species that is on offer to anglers, so if stalking bonefish in skinny water, chasing the golden sickles of a permit, throwing crab flies at the colourful and charismatic tailing triggerfish, trying to hold back the powerful runs of a Bumphead parrotfish or holding your nerve as large giant trevally charge in at your fly… well, then Farquhar is certainly the fly fishing destination for you.
Farquhar also provides some truly exceptional offshore fly fishing for sailfish, wahoo, yellowfin tuna, dogtooth tuna, and a host of other species like grouper, snapper and jobfish, providing even more species to tick off your bucket list.
Photographs of fish caught at Farquhar Island