Overview of the Alphonse Group
Alphonse Island gives you the opportunity to fish three different atolls with the healthiest populations of bonefish in the Seychelles.
The Alphonse Group, a nature lover's paradise, is one of the world's most pristine, untouched marine Eden's. The islands and atolls enjoy a tropical climate and miles of unblemished shorelines and lagoons with sand, coral and turtle grass flats that are refuge to an abundance of fish species.
Alphonse Island is the perfect destination for those fly anglers with partners and families that would like to explore the wide variety of leisure and eco -tourism experiences or simply relax on secluded beach or around the pool with a cocktail.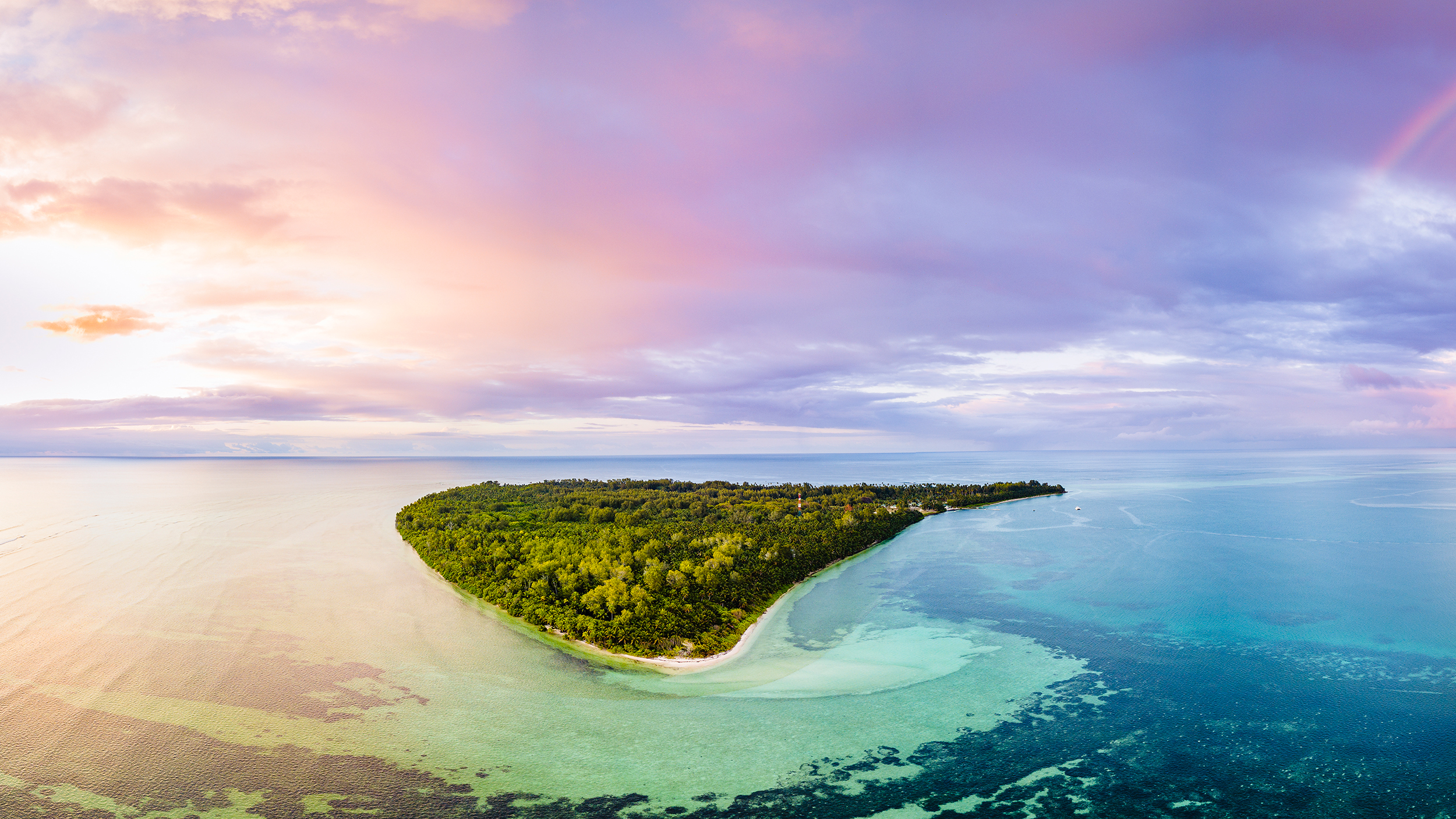 Fly Fishing The Alphonse Group
The Alphonse Group is one of the most famed saltwater fly fishing destinations in the Indian Ocean. Its 10 000 acres of white sand flats provide easy wading and world class fly fishing. The fishing season at Alphonse Island runs all year round with certain times being more suited to experienced anglers.
A maximum of 12 anglers are able to fish these atolls per day in order to leave the area as undisturbed and conserved as possible. The Alphonse group and its 10 000 acres of white sand flats is most well known for its exceptional populations of bonefish as well as variety of species.
The list includes triggerfish, barracuda, snapper, grouper, Indo-Pacific permit, parrotfish, giant trevally, bluefin trevally, golden trevally, brassy trevally, yellowdot trevally and milkfish. The permit fishing is some of the best in the Seychelles and the milk fishing is undoubtedly the best in the world.
The off shore waters also home to the most incredible variety of blue water fish species, making it a great destination for gamefishing. The structure and sheer drop-offs are ideal for attracting a variety of pelagic species that can be caught on the fly as well as conventional trawling methods.
Fish such as sailfish, wahoo, dogtooth tuna, yellowfin tuna, dorado and even marlin can be challenged on any given day. This diversity gives anglers the opportunity to target a myriad of different species during their stay.
Photographs of fish caught at Alphonse Island
Facilities at Alphonse Island
Experiences on Alphonse Island
Alphonse Island offers so much more than world-class fishing. This makes this idyllic island the perfect destination for non-fishing partners and families.
Alphonse Island Leisure Experiences
Alphonse Island is a true haven for outdoor enthusiasts and nature lovers.
There are also bespoke activities to satisfy your every desire, including cycling, guided walks, tennis courts, spa therapies, conservation activities and island hopping.
View Detail
Alphonse Island Ocean Experiences & More
There are many exciting activities for you to experience in the Alphonse Group of Islands.
Our other recreational activities include dolphin safaris, snorkelling, stand-up paddleboarding, kayaking and blue safaris are just a few of the activities on offer in this wonderful oceanic paradise.
Tennis, the Azure Spa, a fully equipped gym, multiple bars, a smoothie café are some of the extra amenities offered on Alphonse island and guests are free to explore the island on foot or bicycle, kayak or stand up paddleboard at their leisure.
View Detail