Overview of Cosmoledo Atoll
Cosmoledo Atoll enjoys the reputation of being an explosive saltwater fly fishing flats experience.
The atoll's pristine and untouched ocean ecosystem boasts vast, wadable sand flats, beautiful islands of different shapes and sizes, and an incredible lagoon, all ruled by the incomparable giant trevally.
With humans having placed very little pressure on its environment over the years, the encounters you'll experience are proof of how remote and preserved this magnificent atoll is.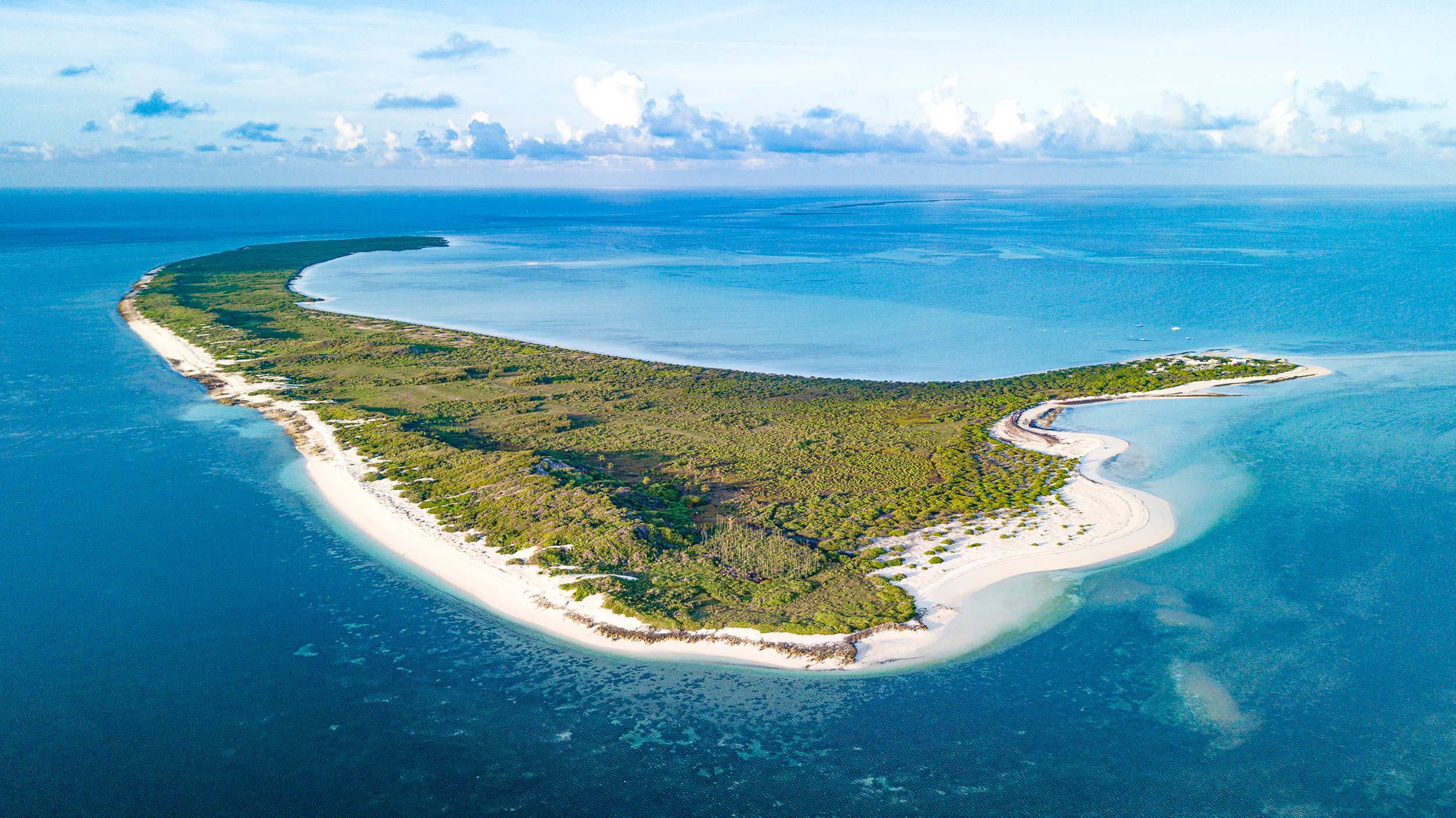 Fly Fishing at Cosmoledo Atoll
The perimeter of the atoll is covered with vast, wadeable sand flats dotted with islands of various shapes and sizes, all of which is the perfect habitat for its fish population. The fishing season on Cosmoledo traditionally runs from November to late April and is limited to a maximum of 10 anglers at any given time to keep conservation of the atoll top of mind.
The GT Capital of the World
What has become known as the 'GT capital of the world' also boasts impressive numbers of other fish, including bonefish, bluefin trevally, bohar snapper, barracuda, milkfish, the finicky Indo-Pacific permit, and a host of triggerfish species. The sheer numbers and variety of fish species have amazed the fly fishing world, with anglers from across the globe sampling the ultimate fishing playground! The hard white sand, turtle grass – a wonderful indicator of a healthy ocean ecosystem – and the coral flats of Cosmoledo Atoll make for easy wading, thus separating it from many other destinations worldwide.
Photographs of fish caught at Cosmoledo Island