Overview of Astove Atoll
Astove Island is a world filled with colour, where the daily dramas of  a pristine ocean ecosystem play out in front of your very eyes.
Astove offers a rare opportunity to gaze into a world that has changed very little over the years. Described as staring down into an underwater Grand Canyon, the Astove Wall consists of large flats and the reef dropping a vertical 90 degrees, with water from ankle-deep to well over a kilometre.
This unique feature makes it home to some of the best fishing in the world.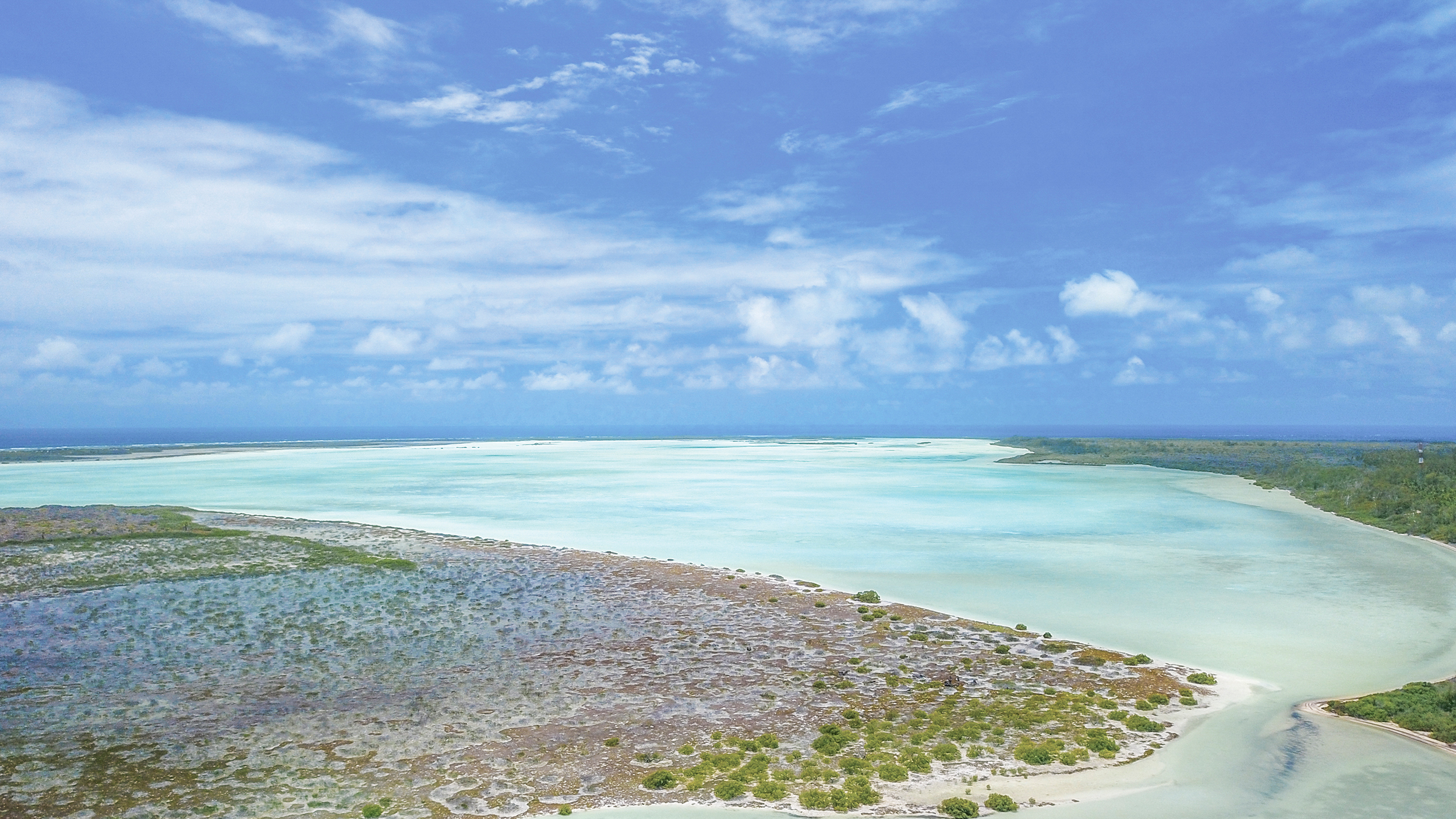 Fly Fishing at Astove Atoll
Astove Atoll is the best place if you want to catch a massive flats-caught giant trevally in the Indian Ocean as well as many other fish species.
Its shallow lagoon, surrounded by sheer drop-offs, makes the experience unique. The fishing season on Astove traditionally runs from November to late April and is limited to a maximum of four anglers at any given time to keep conservation of the atoll top of mind.
This lagoon is a sanctuary for both juvenile and trophy-sized fish that feed on the shallow white sand flats. Aside from big GTs, Astove offers innumerable opportunities for bonefish, permit, bluefin trevally, triggerfish, barracuda, and milkfish.
Offshore fishing starts just metres from the edge of the flats and allows anglers to test their skills against yellowfin tuna, dogtooth tuna, wahoo, and sailfish.
Photographs of fish caught at Astove Island