Alphonse Island Fishing News | 22nd – 29th February 2020
Anglers experienced a brilliant week at Alphonse during week 23 of the season. The weather was up and down over the week however this didn't stop anglers from landing some really great catches. The tides transitioned into spring tides during the new moon phase which allowed anglers to fish the surf as well as the lagoon of St. François.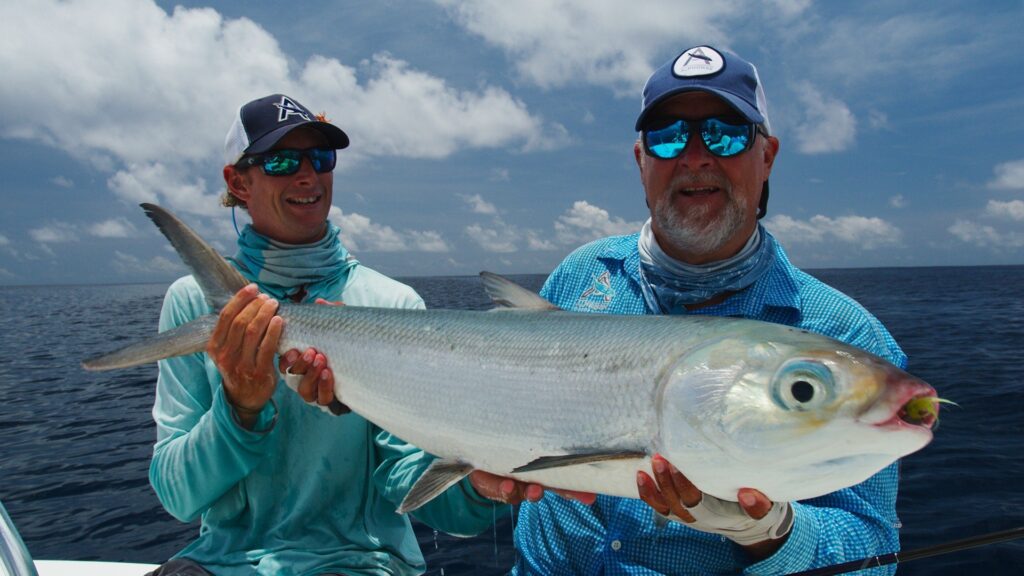 The bonefishing was very good over the week with the spring drop pushing bones off the flats. Anglers managed to land 227 bonefish over the week.
Day one was off to a good start for milkfish! and Mike landing two GT's measuring 94 cm and 74 cm. Day two as a good day for John Murray. John landed a massive 91 cm GT. Eric and Karin landed two GT's measuring 60 cm and 68 cm on day three.
On day four Peter and Christopher landed two GT's measuring 64 cm and 69 cm. On day six Mike landed a 73 cm GT and on day six Greg and Jay landed their first GT's measuring 62 cm and 71 cm.
Another fantastic week was spent at Alphonse Island fishing St. François Atoll. Memories were made and bonds were formed that will last a lifetime. Stay tuned for next week's report as we are sure you won't want to miss it.
Tight Lines,
The Alphonse Fishing Co. Team on Alphonse Island
TOTAL CATCH STATS FROM 9 ANGLERS THIS WEEK:
Bonefish 227
Giant trevally 11
Bluefin trevally 12
Permit 1
Milkfish 2