Alphonse Island Fishing News | 23 – 30 November 2019
It has been an extremely wet week on St. François Atoll. The week started with a spring tide and 12 enthusiastic anglers most of whom are Alphonse Island veterans having fished the Atoll since the very beginning many years ago. Although the anglers had to deal with strong winds and a lot of rain they managed to keep their rods bent, drag systems screaming and their spirits high.
The anglers managed to land a grand total of 298 bonefish for the week. Dr Anthony Richards (Tony) who is known as a legendary St. François fly fisherman managed to land the biggest bonefish of the week measuring in at 65 cm, making it the largest bonefish landed so far this season.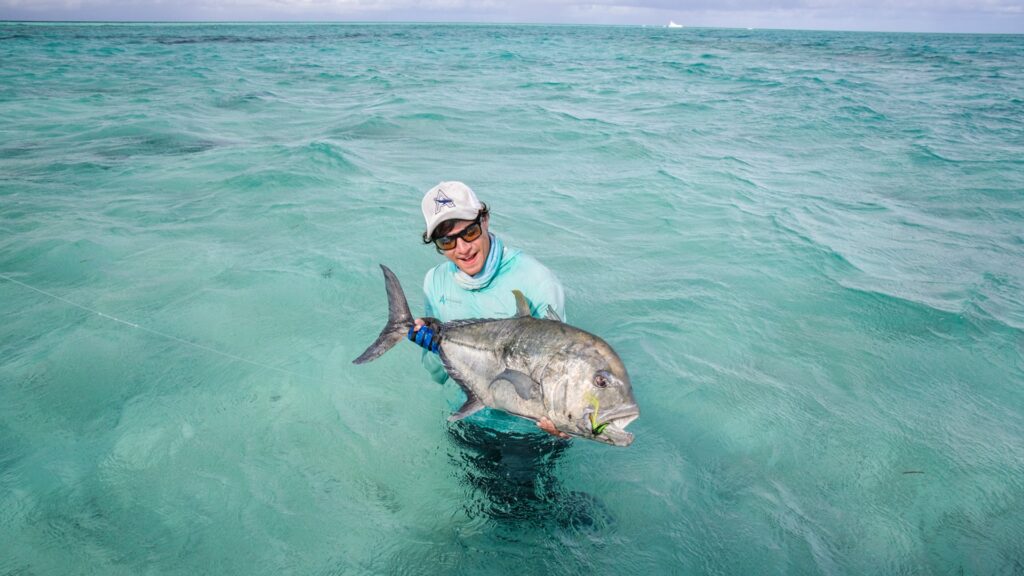 Day five was an excellent day on the water for all anglers, many bonefish were landed as well as an awesome 87 cm GT landed by Mike Nowak. Day six worked out perfectly for Peter Barker who landed an impressive 83 cm GT on the last day with only a few minutes left to spare on the water.
A few anglers were brave enough to test their skills bluewater fishing. The week turned out to be very productive for sailfish and wahoo on fly. Peter Barker landed a massive sailfish, Russel Crafter managed to land two wahoo and one sailfish and the bluewater champion of the week was Kevin Haydon who managed to land three sailfish and one wahoo.
Another fantastic week was spent at Alphonse Island fishing St Francois Atoll. Memories were made and bonds were formed that will last a lifetime. Stay tuned for next week's report as we are sure you won't want to miss it.
Tight Lines,
The Alphonse Fishing  Co. Team on Alphonse Island
TOTAL CATCH STATS FROM 12 ANGLERS THIS WEEK:
Bonefish: 298
Triggerfish: 2
Giant trevally: 2
Sailfish: 5
Wahoo: 4