Alphonse Island Fishing News | 16 – 23 November 2019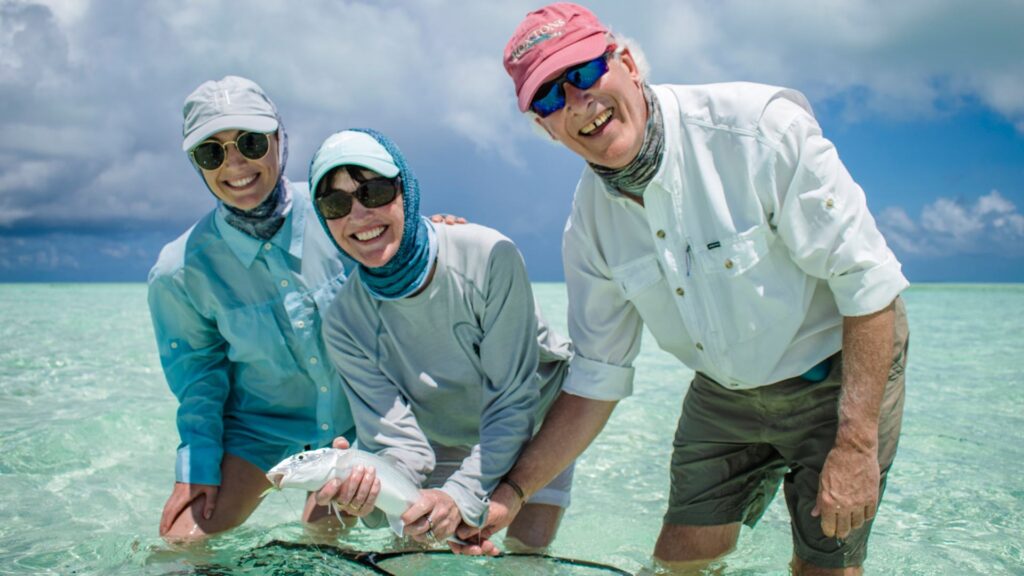 St. François Atoll really showed its strength and versatility on the ninth week of the season as our group of anglers put in the effort, braving some bad weather and a strong southeasterly wind. Some memorable fish were landed with the moon phase swinging from full moon to a waning gibbous, the tides shifted from springs to neaps which allowed us to explore the atoll on foot as well as by skiff.
At the start of the week the bonefish and permit were seen in great numbers and many of the anglers racked up 20 plus bones. A total of 320 bonefish were landed over the week. Two trophy 60 cm plus bonefish were landed by Christopher Wright and David Kirkwood.
Bill Reid dominated the week's proceedings with multiple species on the flats. Bill managed to land a beautiful permit of 20 cm as well as a moustache triggerfish of 25 cm and a few bonefish in between. Tim Dyer also managed to land a permit on day three measuring 20 cm. Day two was a great day for Charles Cooke-Hurle. Charles put in some hard work and managed to land a fantastic moustache triggerfish measuring 20 cm.
Another fantastic week was spent at Alphonse Island fishing St. François Atoll. Memories were made and bonds were formed that will last a lifetime. A huge congratulations goes out to all the anglers that fished with us for the week. Stay tuned for next week's report as we are sure you won't want to miss it.
Tight Lines,
The Alphonse Fishing  Co. Team on Alphonse Island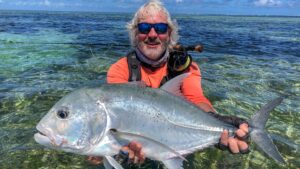 TOTAL CATCH STATS FROM 8 ANGLERS THIS WEEK:
Bonefish: 320
Permit: 2
Triggerfish: 2