Alphonse Island Fishing News | 02 – 09 November 2019
It's been a week of blood, sweat and glory for anglers and guides on St. François Atoll this week. Anglers were fortunate to experience extremely good weather at the start of their week. The southeasterly wind picked up towards the end of the week with a few rain showers on the last day. The fishing was boundless for anglers willing to put in the effort and make shots at fish.
The anglers did extremely well targeting bonefish, over 584 bonefish were landed over the week with some extremely big fish coming out. Big Duke landed the biggest bonefish of the week measuring 64 cm. Tij proved himself to be the king of bonefish having landed over 120 bonefish over the week.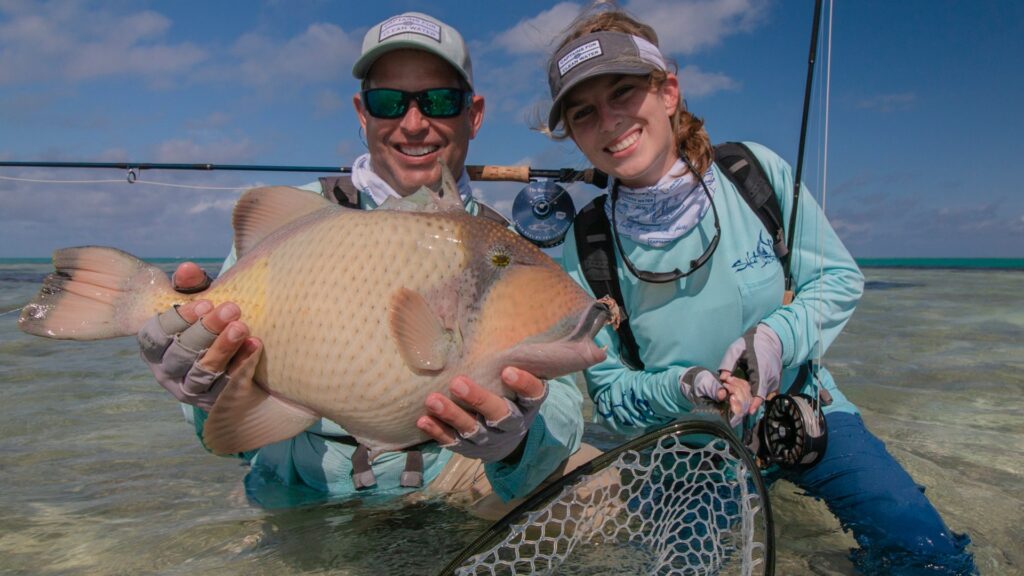 Day one of the week started extremely well for all anglers. Emma Lasky managed to land a slam on her first day out on the flats. She caught a 20.5 cm yellowmargin triggerfish which almost took her thumb off during a quick photo session, a 25.4 cm permit as well as a few reasonably sized bonefish.
Michael Collins also landed a slam on the first day. He landed a large 48 cm moustache triggerfish, 20 cm permit and a few bonefish in-between. On day two Michael also landed a 67cm GT.
Alena Goeddel landed a beautiful 20 cm permit which she worked extremely hard for. Timothy Kutzkey managed to land 2 GT's in one day on day three. The GT measured 60 cm and 75 cm making him the ultimate GT fisherman of the week.
Another fantastic week was spent with Alphonse Island Fishing Co. at St. François Atoll. Memories were made and bonds were formed that will last a lifetime. Stay tuned for next week's report as we are sure you won't want to miss it.
Tight Lines,
The Alphonse Fishing Co. Team on Alphonse Island
TOTAL CATCH STATS FROM 12 ANGLERS THIS WEEK:
Bonefish: 584
Triggerfish: 3
Giant Trevally: 5
Permit: 4