Dan Nicholl from DanReallyLikesWine.com recently visited Alphonse Island to sample the wines, the fishing and the island-style lifestyle.
Once settled in on the island, Dan headed out with Alphonse Fishing Co. to reel in an impressive Sailfish and then sat down to enjoy some of the palatable South African wines that Alphonse Island has to offer.

First on the list, some Pongrácz Methode Cap Classique bubbles.
"There are several reasons why you might be opening some bubbles here on Alphonse. Just getting here is cause for celebration. … Or it might be because you landed that big GT, caught that Permit."
"It's got a nice, simple, crisp feel to it. … It's just going to give you that zest of celebration."
Next up is the Bouchard Finlayson Sauvignon Blanc from the Hemel-en-Aarde Valley in the Overberg, Western Cape. This crisp wine goes perfectly with the fresh, succulent seafood served on the island.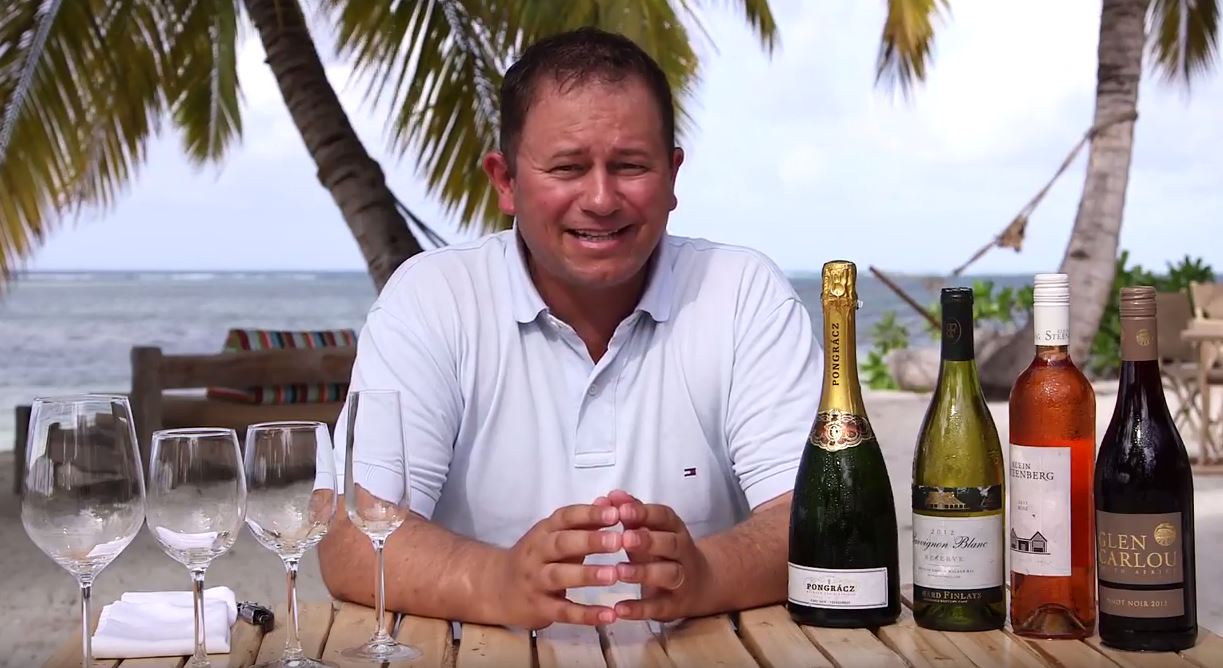 "Now on to a varietal that just screams out I'm in a paradise island in summer..", the Klein Steenberg Rosé. "It's a great wine as you sit on the beach at Alphonse Island, forgetting about the rest of the world and enjoying another day in an extraordinarily lovely place."
And then on to our final wine, the Glen Carlou Pinot Noir which goes surprisingly well with fresh tuna. "While most people with associate white wine with fish, when it comes to that meaty red goodness of tuna, a light red wine is ideal. And Pinot Noir does the job spectacularly."
For the full experience, have a look here: