Farquhar Atoll Fishing News | 13 – 20 November 2019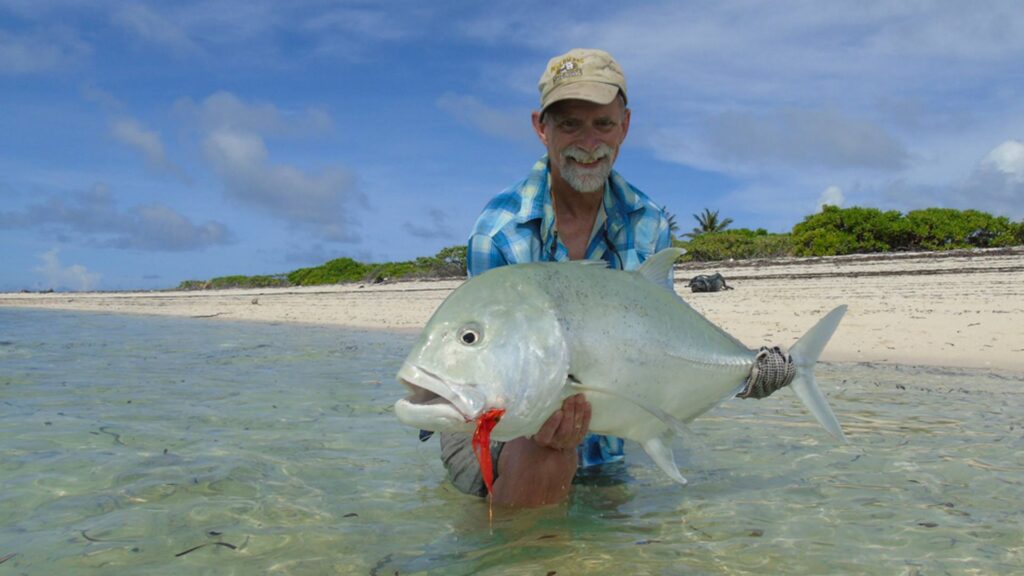 Another week of fantastic flats fishing has come to an end on Farquhar. The Weather this week was just about perfect with light winds and mostly sunny skies, made for good visibility for sight fishing. Our tides this week started out in full spring tides tapering off as the week went on into neap tides.
A total of 13 GTs were landed. Peter Esposito landed 3 fish as did Piers Smart. Kelvin Rivett landed two fish including his first ever GT. Chantel Chone landed one fish. Louis Kruger, Piers Westermen, James Carolan and Rod Wentworth all landed one GT each.
38 Bonefish were landed. Including Charles Benn's first Fish on fly and largest bonefish, a 62 cm trophy class bone! One triggerfish was caught and it was hooked and landed by angler James.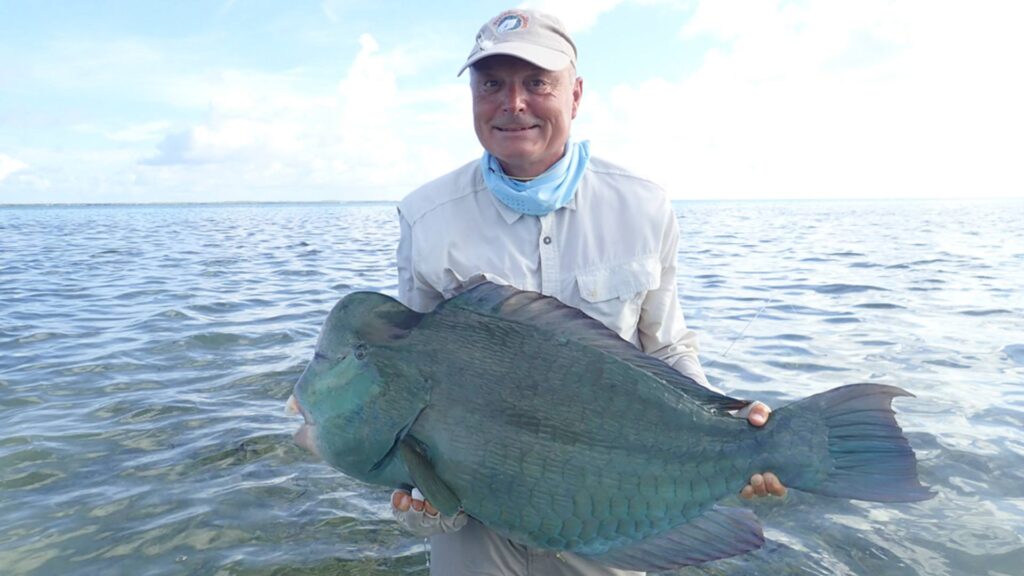 Peter Esposito managed to catch his first bumphead parrot fish. A massive fish of 94 cm. Well done, Peter!
Fishing partners Charles and Kelvin combined to land 21 species of fish this week! Chantel landed a rare and beautiful saddle back grouper of 75 cm.
Bluewater fishing was fantastic with four yellowfin tuna caught and three skip jack tuna caught. Kelvin landed his first yellowfin. In addition, one wahoo was landed by Piers S which was his first.
Amazing job by all or guests and guides. Thanks for another great week!
Tight Lines,
The Alphonse Fishing Co. Team on Farquhar Atoll
TOTAL CATCH STATS FROM 10 ANGLERS THIS WEEK:
Giant Trevally: 13
Triggerfish: 1
Bumpy: 1
Permit: 1
Yellowfin tuna: 4
Skipjack tuna: 3
Wahoo: 1
Saddleback grouper: 1