Cosmoledo certainly stood up to its reputation as being the GT capital of the world with 150 GT's landed by 8 anglers in 6 days with the family biggest fish measuring 120cm.
Our close friend and favourite export Jako Lucas brought a family of musky fisherman from Minnesota all the way to this remote corner of the Seychelles. We didn't know much about Minnesota, but now we know that it's cold, walleye taste pretty good and musky fishing seem to be a second religion. We also know that musky and GT's are different and you can't "figure 8" for them. That's even if you're a really good musky catcher from Minnesota. But our new friends never the less learned very quickly. Jako brought some custom 11'ft 12wt Thomas & Thomas rods for those that weren't used to casting heavy single hand rods. They certainly helped and we soon had the ladies stretching good lines and catching GT's. By the end of the week, there were some seriously impressive GT catching skills being displayed. That may sound like an offhand comment, but the ladies would have put some of our seasoned Cosmo anglers to shame.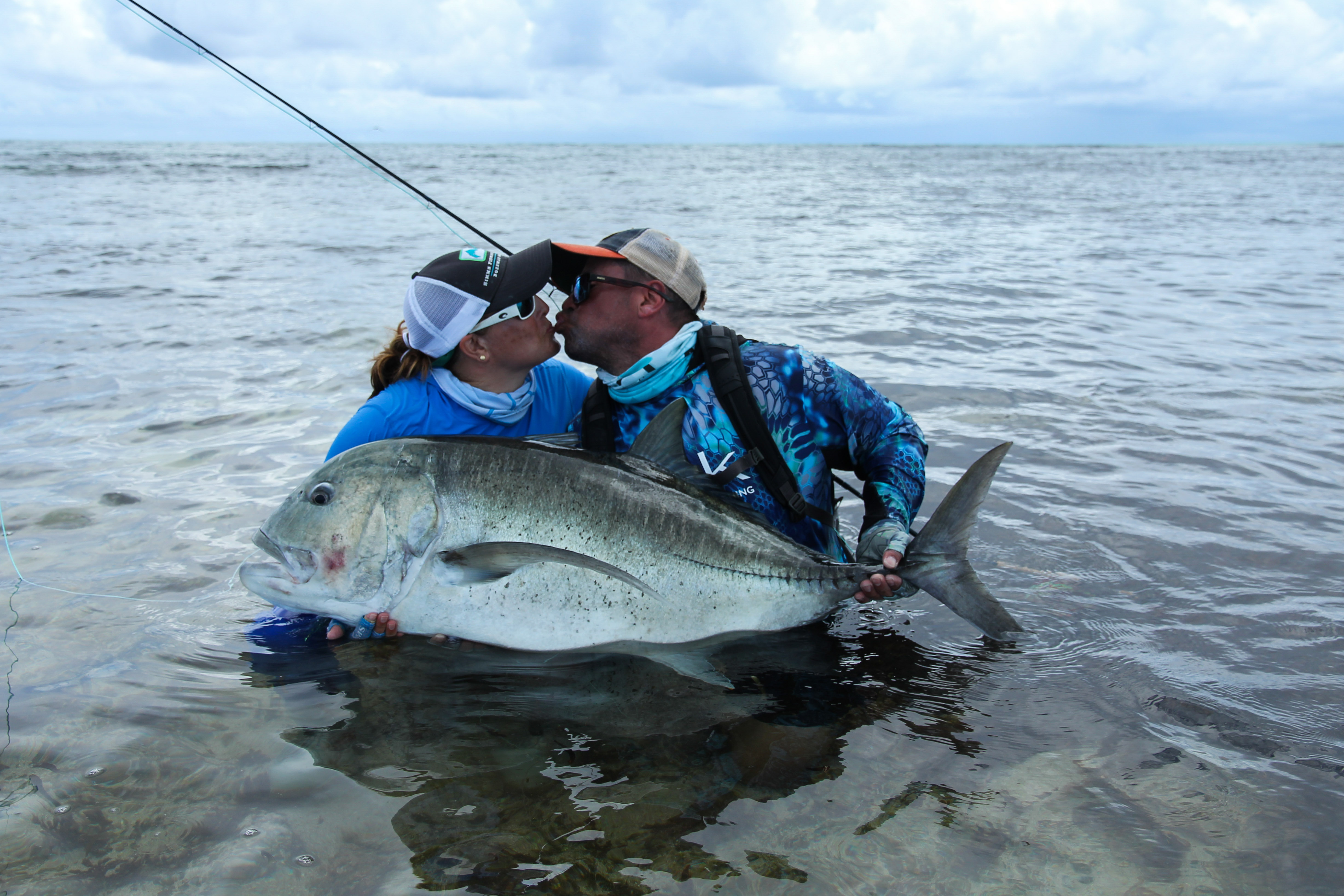 Jako being the gentleman he is held back and not only assisted in keeping everyone entertained but also helped with the guiding. After guiding on Cosmo for years and not being able to fish very much, he was finally rewarded with a massive 116cm GT in the surf. Mike outdid him on the final day when his guide put him onto a 120cm behemoth GT and needless to say, a fish of a lifetime.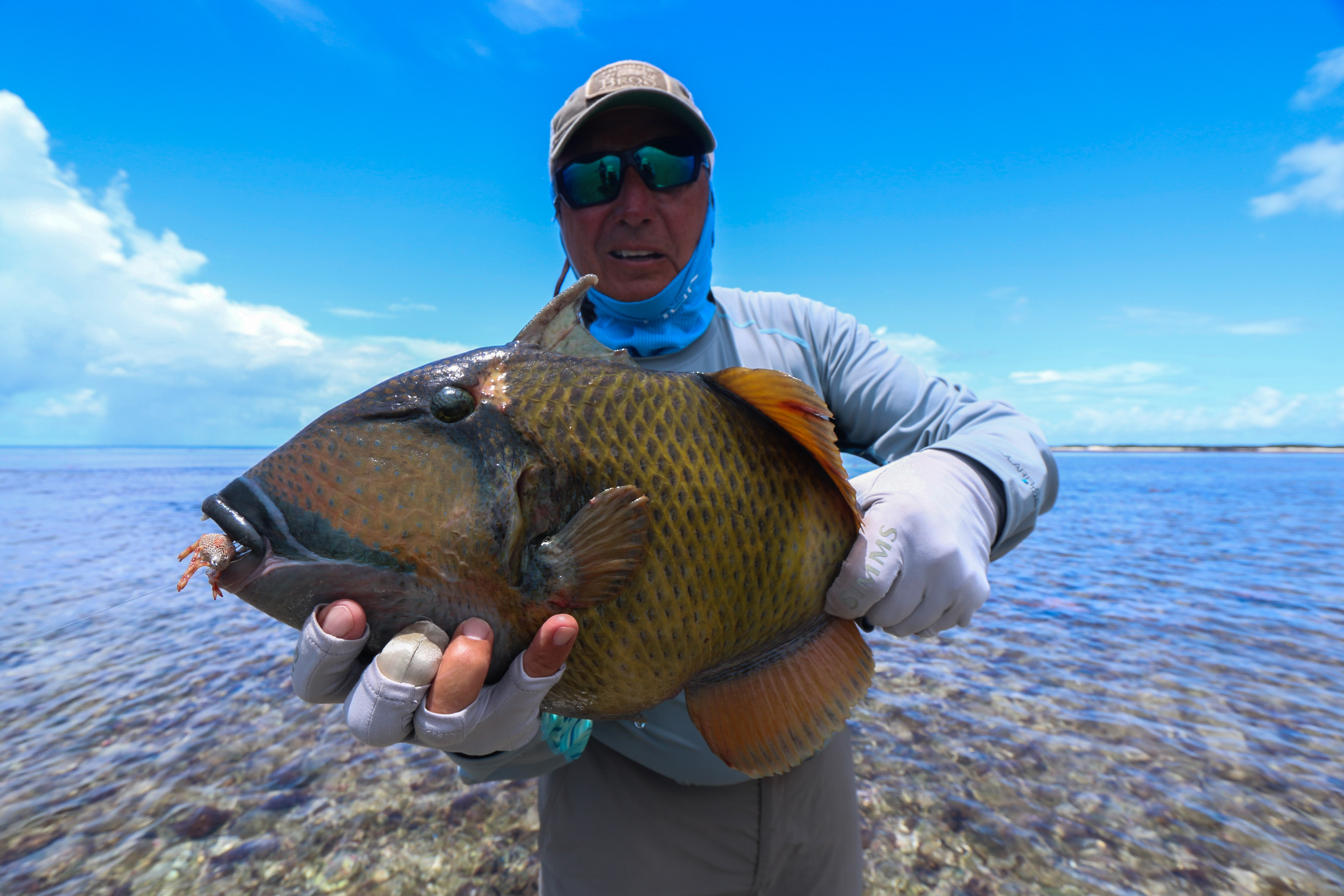 Other notable catches were three very nice Triggerfish, one of which was caught by the family's patriarch Paul H on a tan Alflexo crab.
However, this week was all about the GT's and the guide team as well as the family worked hard to convert as many opportunities as possible. It helped that the weather was perfect, and the company excellent with many laughs and great stories shared by all.
Tight lines from the Alphonse Fishing Co. team on Cosmoledo.