After a three-month break, it was time for the exciting second part of the 2016 – 2017 season. Axel W and his guest Henk A who exclusively takes the lodge to enjoy the solitude and privacy that Astove has to offer. There is something about Astove that breeds intense anticipation and when shared with a sense of being in a true untouched wilderness it is a recipe for a remarkable fishing experience. 
This week's trio was full of anticipation as they first saw the tiny speck of land in the middle of the Indian ocean, with questions like: "What will the fishing be like?", "Will I be able to make the right cast?"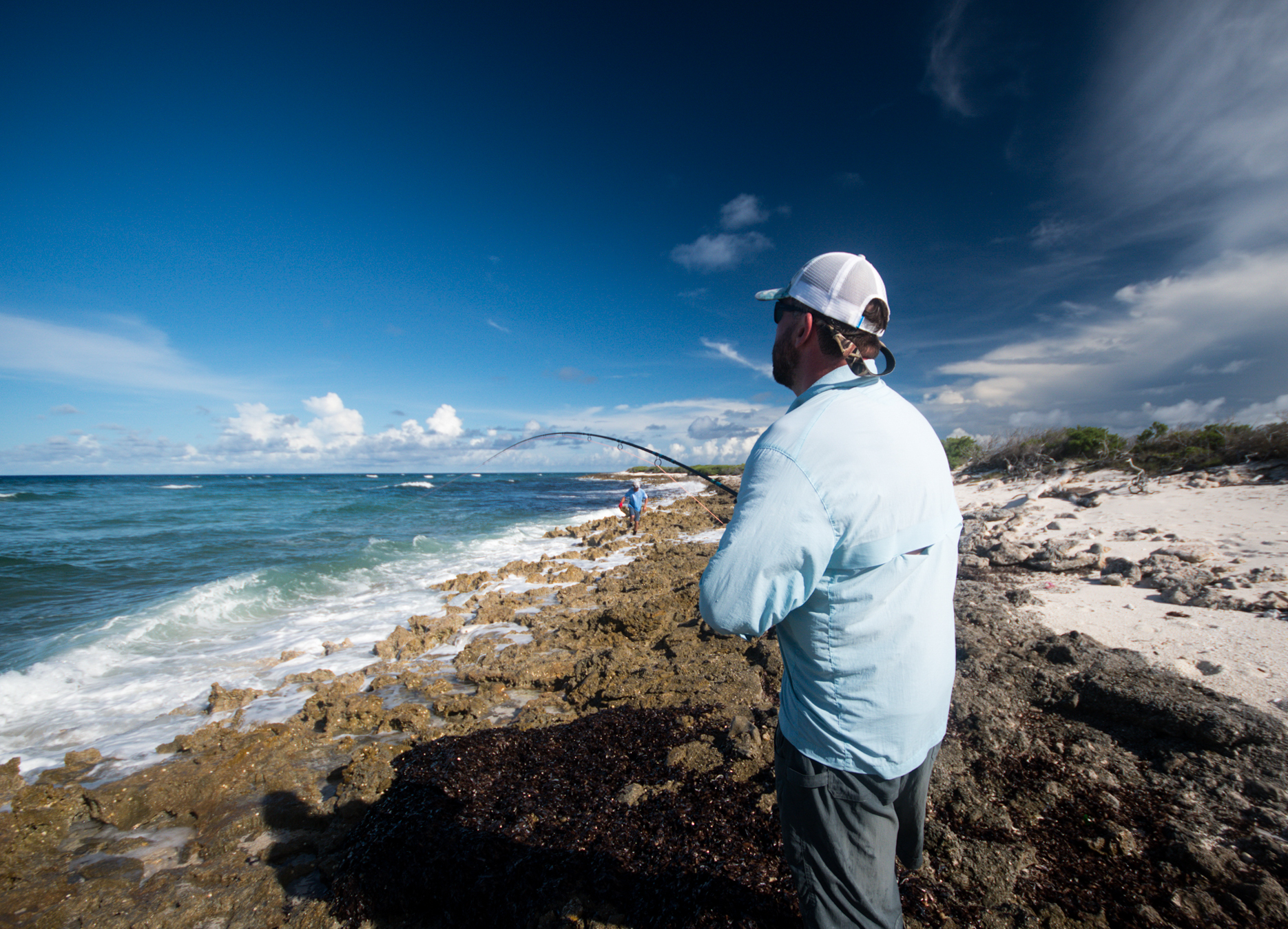 On arrival and after a quick tackle set up, Axel and Henrik were off to see what was out there. At the drop-off point and before the gear had even been offloaded a big black GT was noticed cruising on the back of a stingray. Henrik and his guide were off to get his first little taste of what the rest of the week could expect. All the questions were answered, the GT's are here.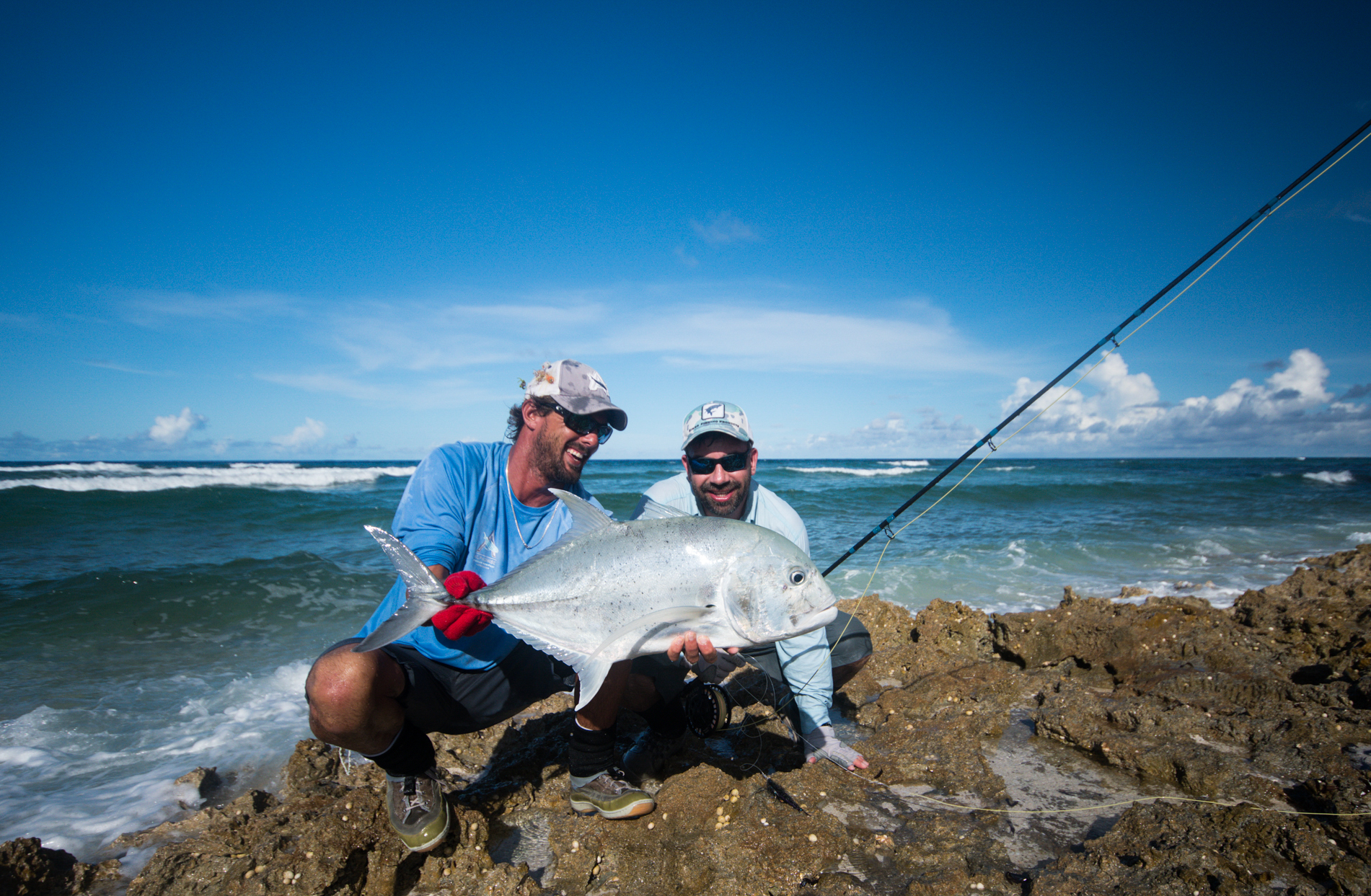 As the week progressed there were countless opportunities for some really big fish and it was classic GT fishing with hungry fish all over the atoll. There is honestly nothing quite like seeing an oil slick black shape surf a wave into shin deep water, as a guide and guest, you know if the fly makes it into the right place that fish will eat. Both Axel and Henrick completed the week with 48 GT's in total. This is an incredible number of fish with almost all of them caught on the flats.
Henrik also managed to become part of Astove fishing folklore. In a short session a big group of tailing Permit where spotted, now we all know with these fish, generally, you have one shot. If you are lucky they'll give you a second chance. Five fish were hooked in 40 minutes, two fish landed and three lost.
The team could not have asked for two better people to start the season off with. Great fishing is always better with great company. With the GTs patrolling the flats in good numbers everything is set for an incredible season of flats fishing around Astove.
Tight Lines from the Alphonse Fishing Co. team on Astove.