This week saw the return of some familiar faces, with Joern and Maria joining 'Lone star' and bringing along good vibes, chocolate and good music. In addition, David, Suzie and Joe stayed on board for another week and completing the group John R and Carla K from Montana. 
With new arrivals came a new tidal cycle and the perfect conditions for a Milkfish frenzy. Cosmoledo has a reputation for great GT fishing, but the anglers were keen to also try and catch a milk. As the week progressed five beautiful Milkfish came to hand to the delight of guests and guides alike. Triggerfish were also plentiful and six were landed throughout the week.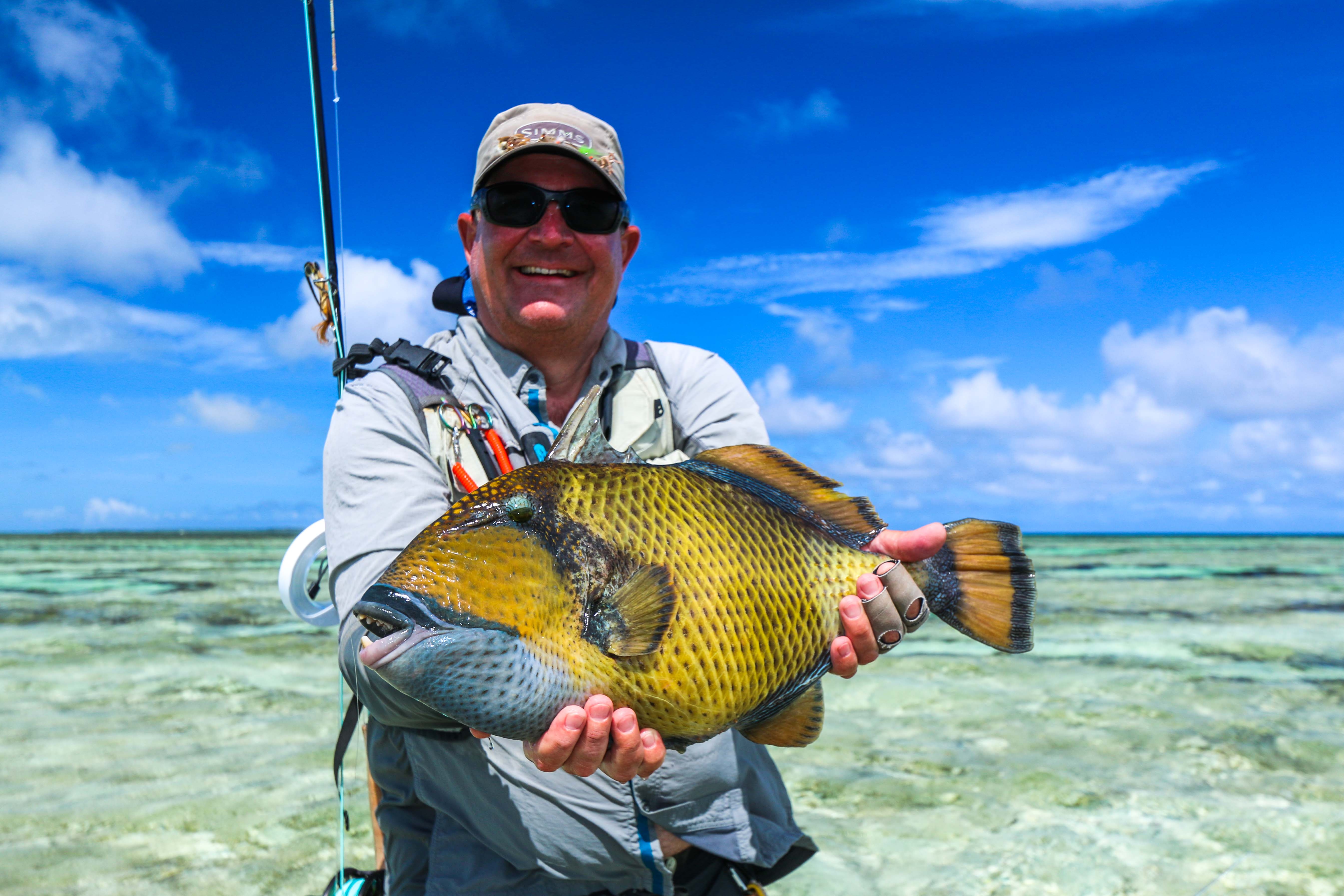 The GT fishing also lived up to its reputation with 67 landed for seven angles (average of nine and a half per angler for six days). Joern had a stellar day in the surf around Menai landing two GT's over a metre, 100cm and 105cm to be precise. Joining the 100 club twice in one day is something truly special. John and Carla did very well, catching their first GT's almost right away. Carla proceeded to prove that this was, in fact, her fishing trip while John took being out fished gracefully. Joe somehow found himself on a single skiff and took advantage of the one on one time with the guides to catch some great GT's, as well as some monster bones. David, always game for anything and possibly the easiest guy to guide, quietly caught almost a third of the weeks GT's himself, with 22 GT's earning him the title of GT champion.
In all, a great week with great fishing and even better dinner time conversation. David, Suzie and Joe will be glad to get home and have a break after two weeks of non-stop fishing action and Joern and Maria who have spent three weeks fishing on Astove, Alphonse and Cosmoledo will surely need a good rest!
Tight lines from the Alphonse Fishing Co. team on Cosmoledo.