After last weeks trying conditions the weather finally played along beautifully, the tides kept clean cool water on the flats and as a result, the fishing was out of this world. 
Fishing the white sand flats that line the inside of the lagoon is a breathtaking experience. The spectacular lagoon "Mouth" brings life to the lagoon as the water floods up the vein-like channels and filters onto the flats.  It's a place to behold and something we would like to share, which will happen shortly. The Black Fly Eyes film team visited our shores and managed to get some incredible footage that included some amazing Bonefishing, 15 GT's and a big Permit, all caught on camera.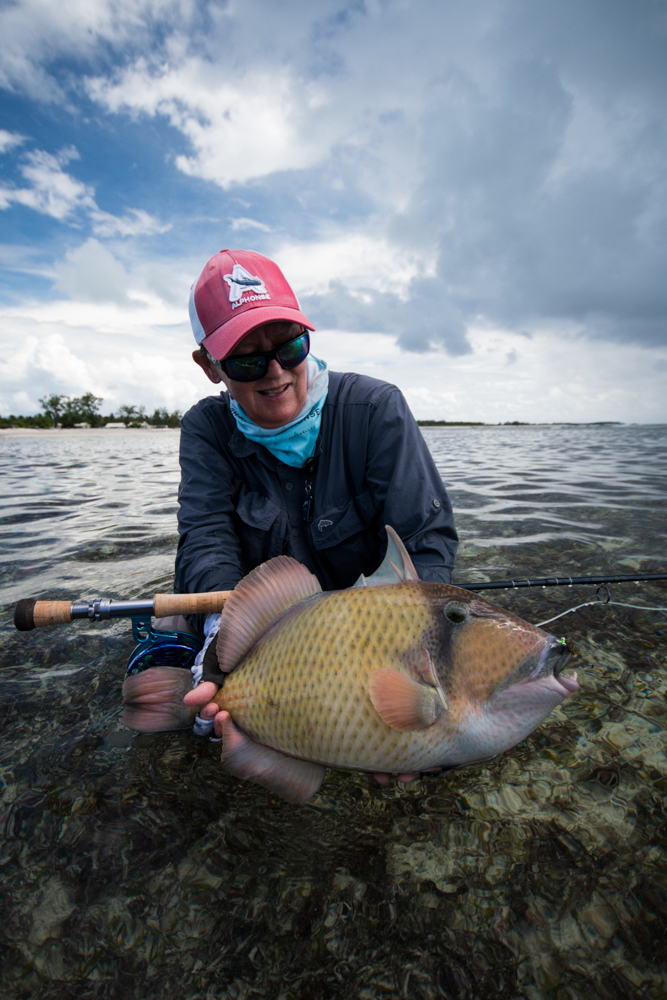 Our long time friend Chantal C had an incredible week. A combination of highs and lows with a Milkfish and three permit lost in a session but 12 GTs, some good Bonefish, and two Moustache Triggerfish, which resulted in two "Flats Slams" in consecutive days. John H also achieved a "Flats Slam" and went on to land 7 GT's as well as a Moustache Triggerfish. Robert G was our big fish champion as he managed to land six GT's with three measuring over a meter and the biggest measuring 115cm.  A great week with a total of 41 GT's landed.
Tight Lines from the Alphonse fishing co. team on Astove.