Cosmoledo Atoll Fishing News | 23 – 30 January 2020
A new record amount of giant trevally was set this week by nine anglers. John Stott, David Graham, Kem Anselmi, Ian Stuart, Peek Garlington, Ken Teague, Bill McHahon, Chris Webb and Chris Presland.
All guests landed their fair share of GT's. Some of the standout achievements were Veteran flats angler John Stott with the most GT's for the week, John landed 35 as well as his personal biggest fish of 113 cm.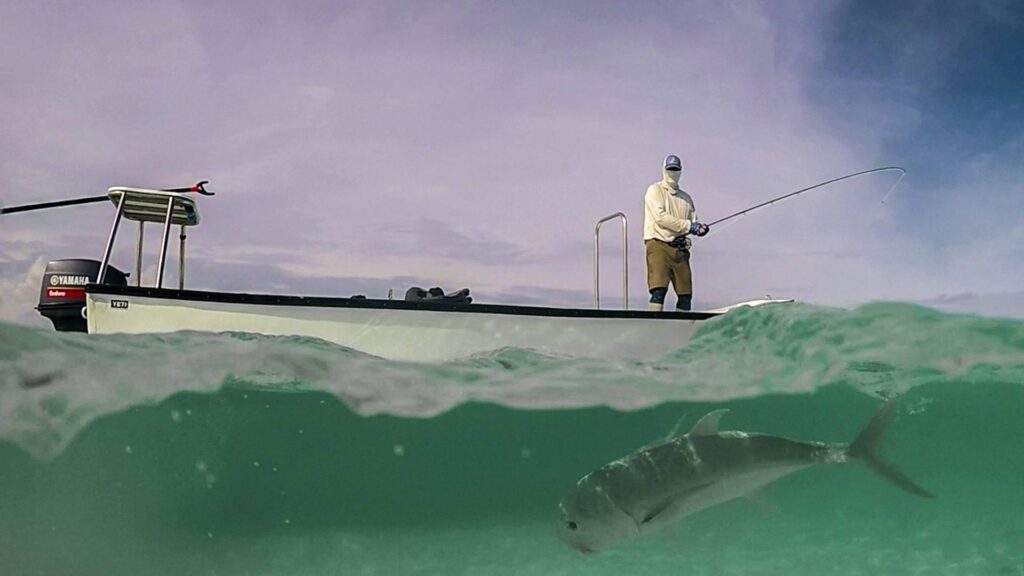 David, Ken Teague and Chris Webb each reaching over 10 GT's in a single day. Chris Webb also getting great fish measuring 100 cm. However, the fish of the week belonged to Peek, a monster 123 cm GT which was landed with the team effort of his guide.
With the weather somewhat settling after a period of large amounts of rain and wind the Cosmoledo Atoll became alive with huge amounts of GT's patrolling the flats and lagoon edges.
With the wind calming towards the end of the week, the milkfish made a welcomed appearance which allowed, Ken Teague, Chris Presland and Peek to each land a fish, as it goes with fishing for milkfish, a few more were sadly lost.
For those that wanted a break from the GT action, there was great opportunity to target triggerfish with Peek landing two and Ken Teague with one. There were also a handful of hefty bonefish landed. There were multiple shots at permit throughout the week, however, none wanted their photo taken this week.
Tight Lines,
The Alphonse Fishing Co. Team on Cosmoledo Atoll
TOTAL CATCH STATS FROM 9 ANGLERS THIS WEEK:
Giant trevally: 196
Triggerfish: 3
Milkfish: 3
Bonefish: 13