Astove Atoll Fishing News | 17th February – 24th February 2020
The new week began with neap tides, fresh guests and lots of water to fish. Neap tides are normally a challenge as fish have the ability to move freely and are not confined to specific feeding or movement patterns. This was not the case this week as the fish were prevalent in all areas.
The first day was extremely hot but this didn't impact the giant trevally fishing one bit. The teams were spread out all over Astove Atoll but fish were seen all day long and all the guests had fantastic shots at multiple fish.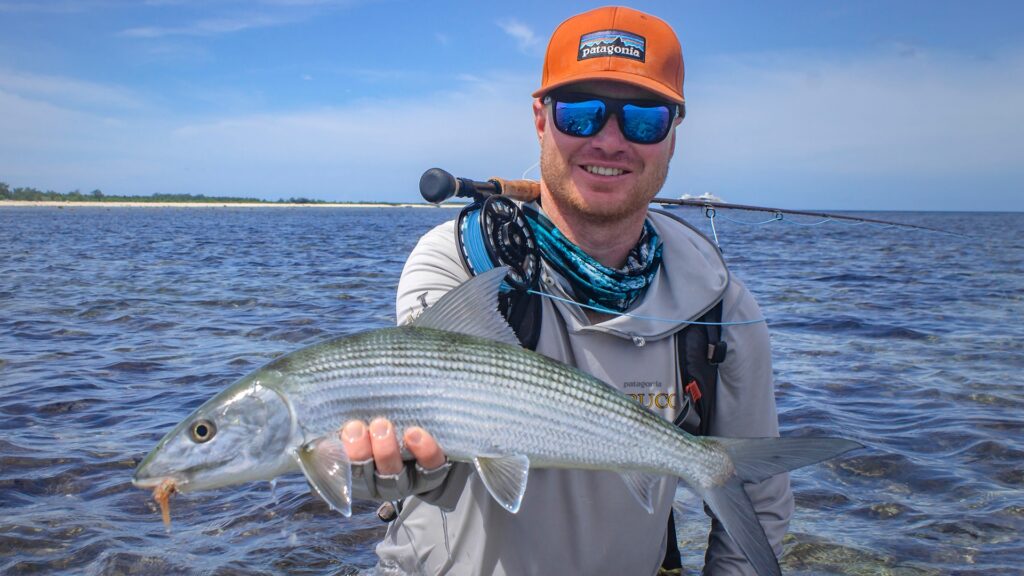 Arno Bernard and Jaco Bernard, who were on their first fly trip, made a great start with multiple bonefish caught and a spectacular 84 cm GT setting the tempo for the week.
The weather remained stable and the fish stayed active throughout the week. There were multiple achievements by almost all of the guests, every day.
A big highlight being Ron Benck, on his annual trip, racking up 24 GT's and multiple large grouper. Along with Josh Worthington catching a few GT's every day and getting a Flats Slam two days in a row.
After some bad weather, Richard Porter went on a long walk in the east and had caught the fish of the week, a 1 m giant trevally. The group had a great week all round and made the best of the great weather and brilliant fishing conditions.
Tight Lines,
The Alphonse Fishing Co. Team on Astove Atoll
TOTAL CATCH STATS FROM 6 ANGLERS THIS WEEK:
Giant trevally: 56
Bonefish: 64
Triggerfish: 2