Alphonse Island Fishing News | 26th Oct – 04th Nov 2019
Our anglers experienced a fantastic week on St. François Atoll this week. A strong south easterly wind blew for most of the week making casting a challenge for even the most experienced anglers however this did not stop anyone from bending rods and landing their fish of a lifetime. The anglers were able to take full advantage of the spring tide letting them make shots at a wide variety of species.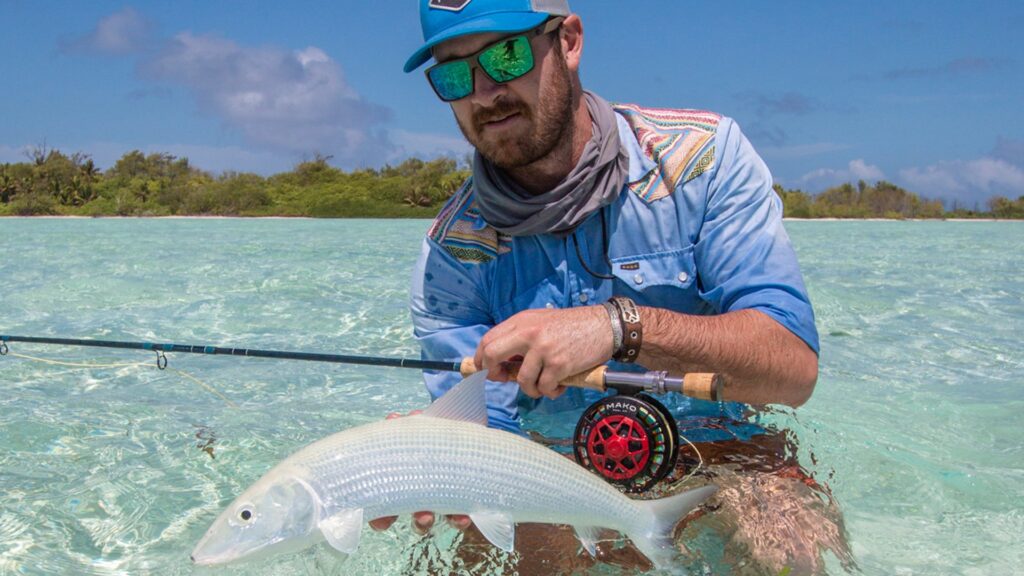 Day one was a fanciful day for anglers. Antonio Audia landed a beautiful 60 cm bonefish. Bernard Lester put in some hard work and managed to land two GTs measuring 67 cm and 70 cm. On day two Turner Wingo landed a moustache triggerfish he had been working extremely hard for. The trigger measured 35 cm.
Day three was a fantastic day for Vladimir Rybalchenko and Sergie Pashigorov. Vladimir landed a trigger slam consisting of a 20 cm yellowmargin triggerfish, 20 cm moustache triggerfish and a mature picasso triggerfish while out on a surf walk. Sergie managed to land a Flats Slam during the same session with a substantial bonefish, a 20 cm moustache triggerfish and an 80 cm GT. David Chamberlian Snr landed a 71 cm GT.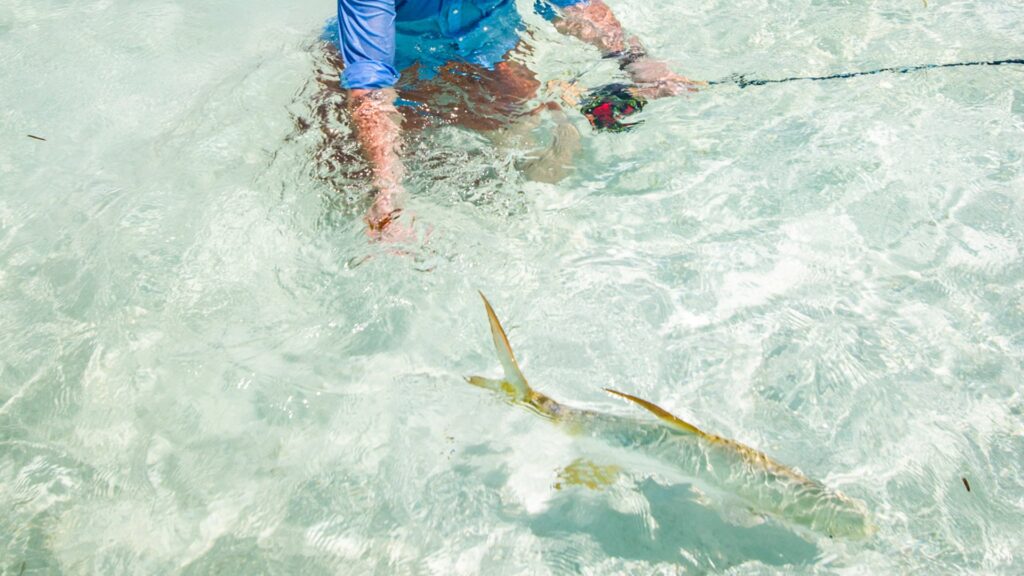 Day five was a boundless day for Chantal Chone who managed to land the second milkfish of the season guided by the legendary Yousuf Shaikh. The milkfish was landed after a 35 minute fight and measured a whopping 104 cm making it the largest milkfish landed so far this season. 
Another fantastic week was spent at Alphonse Island fishing St. François Atoll. Memories were made and bonds were formed that will last a lifetime. A huge congratulations goes out to all the anglers that fished with us for the week. Stay tuned for next week's report as we are sure you won't want to miss it.
Tight Lines,
The Alphonse Fishing Co. Team on Alphonse Island
TOTAL CATCH STATS FROM 12 ANGLERS THIS WEEK:
Bonefish: 185
Triggerfish: 4
Giant Trevally: 4
Milkfish: 1