No words can describe the sense of anticipation on board the mother ship as she enters St Francois atoll, allowing all on board to get a first glimpse of the vast expanse of turquoise blue water that makes up St Francois. After the sensational permit fishing last week the entire team were really excited to see what would be on offer this week.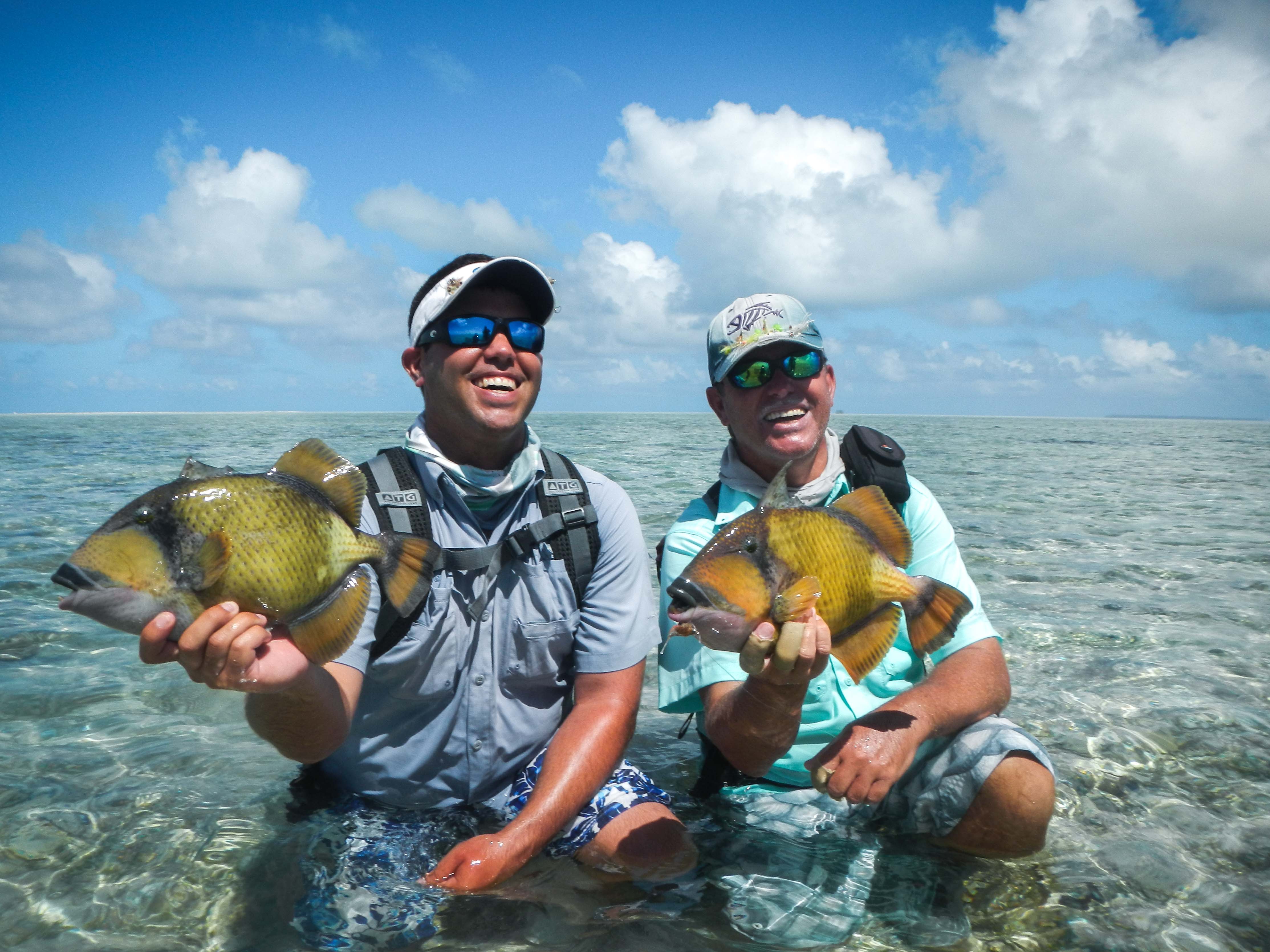 A calm breeze kept things cool throughout the week. Slower tides can often mean warm water; however, because of the way the atoll fills up on a pushing tide the warm water generally gets pushed into the lagoon or outside the atoll leaving the flats covered in water that is cool and gin clear. It is this water that guides look for, "the Spot" can be a relative term, but if you can find good, clean, cold water you find the fish.
Having a father and son on board your skiff can be an emotional and motivational experience. Peter Whittaker and son Kevin Whittaker must have had one of the most incredible weeks fishing that a father and son pairing have ever had on St Francois. Peter finished his week off with two yellowmargin triggerfish, two moustache triggerfish, four sailfish, a gorgeous permit, our biggest GT of the season measuring in at 125cm. Kevin closed his week off with a massive 73cm permit, two moustache triggerfish, two GT's, four sailfish and one yellow margin.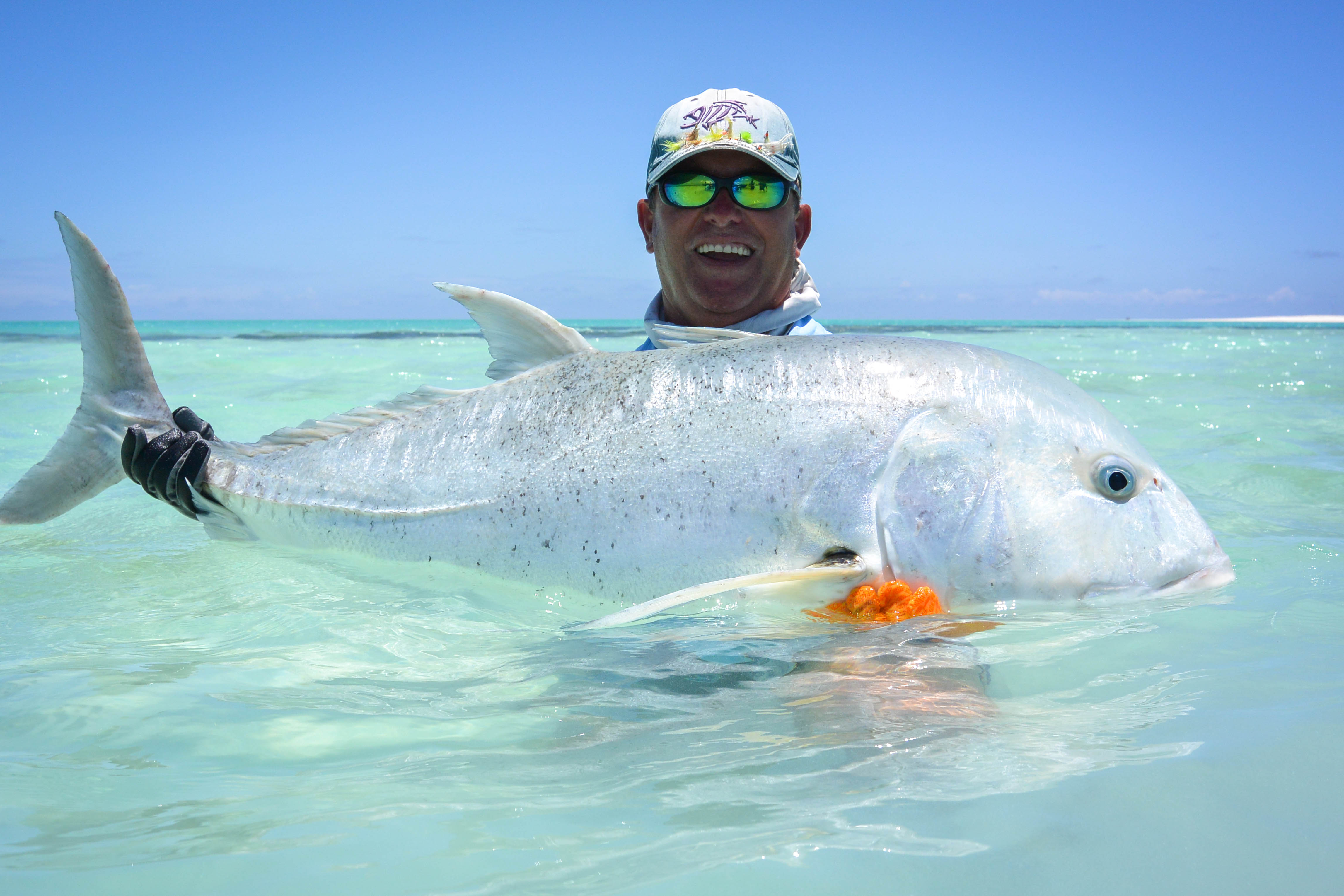 One thing to mention however is that mid-week Peter and Kevin had one of those days that will stick with them and us for the rest of our lives. Kevin by lunchtime had landed his permit, a GT, a handful of bonefish and a moustache trigger. This left him with the rest of the day to try to chase down a milkfish to make him our second "Golden Grand Slam" holder in the history of Alphonse, a task he nearly managed but just ran out of time. Peter, however, would not be outdone and managed to get his fly in front of a colossal 125cm GT along with a Permit and a hand full of bonefish for good measure. This meant at the bell ringing ceremony we had a joint father and son "Grand Slam".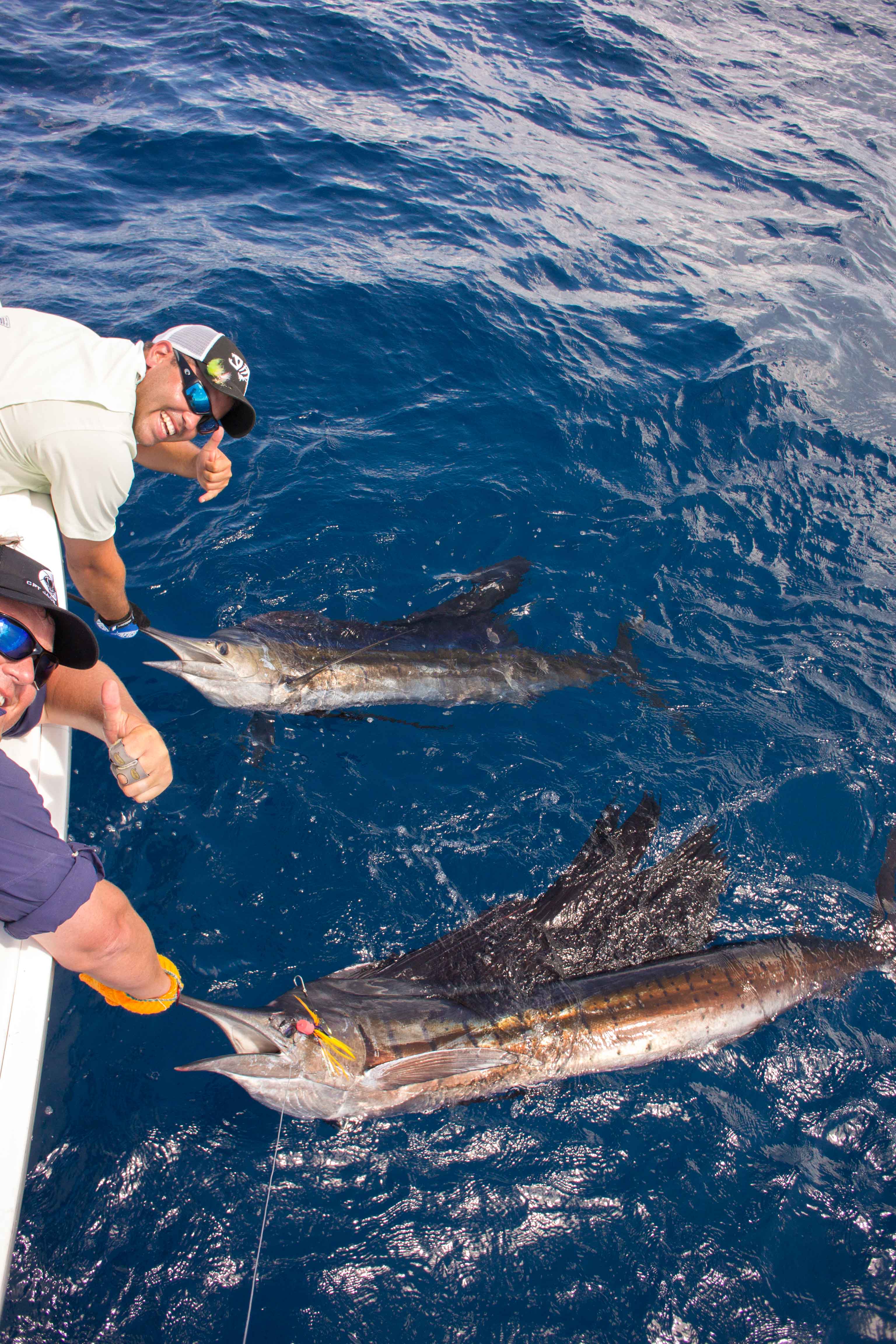 Wayne Osbourne was part of the party of three that went on to set a bluewater sailfish benchmark that we are all very sure will stand for a long time. Wayne, Peter and Kevin, kicked their day off on the flats, being picked up just after lunch for a half-day bluewater trip. There is no way to beat around the bush about this, ten sailfish! Yes, ten sailfish in an afternoon bluewater session and all on fly. The bluewater fly fishing this week was incredible. Honeymoon couple Rob and Maria Kreider both landed a sailfish and Maria managed to put her hands on a gorgeous yellowfin tuna. Rob also got his opportunity to hold a gorgeous permit. In any angler's opinion the perfect wedding present. Besides all these incredible fish from big to small the one fish that remains one of our most special is the bonefish. Maria got to experience how outrageous the bonefishing can be here, as she managed to join the 20+ bonefish club in 47 minutes. Marc Elliot had a great week as well heading home with photos of him holding a gorgeous 85cm GT and a perfect yellowmargin triggerfish.
Something I have mentioned before, being part of these stories, securing your place in people's dreams and memories is a privilege and an honor. The most beautiful thing about nature is every time you venture out its unique. No two days are the same; no two GT eats are the same. No matter how many years you spend out here, it never becomes old it never becomes monotonous and we have a gorgeous wild fishery to thank for that.
Tight lines from the Alphonse fishing co. team.