The change in wind direction made sure that the St. François lagoon stayed cool all throughout the week and made for some red-hot fishing. The Bonefishing was available at any stage with 271 landed for the week.
Scott W and Steve G opened the week in style by landing a pair of fin perfect Indo-Pacific Permit. The Triggers where around in good numbers and although they behaved like the finicky creatures they are nine were landed for the week. Jan H accounted for five in three days of fishing while being guided by his son Tommy. We suspect inside information! Roland V, Scott W and Sam B all adding to the Triggerfish count.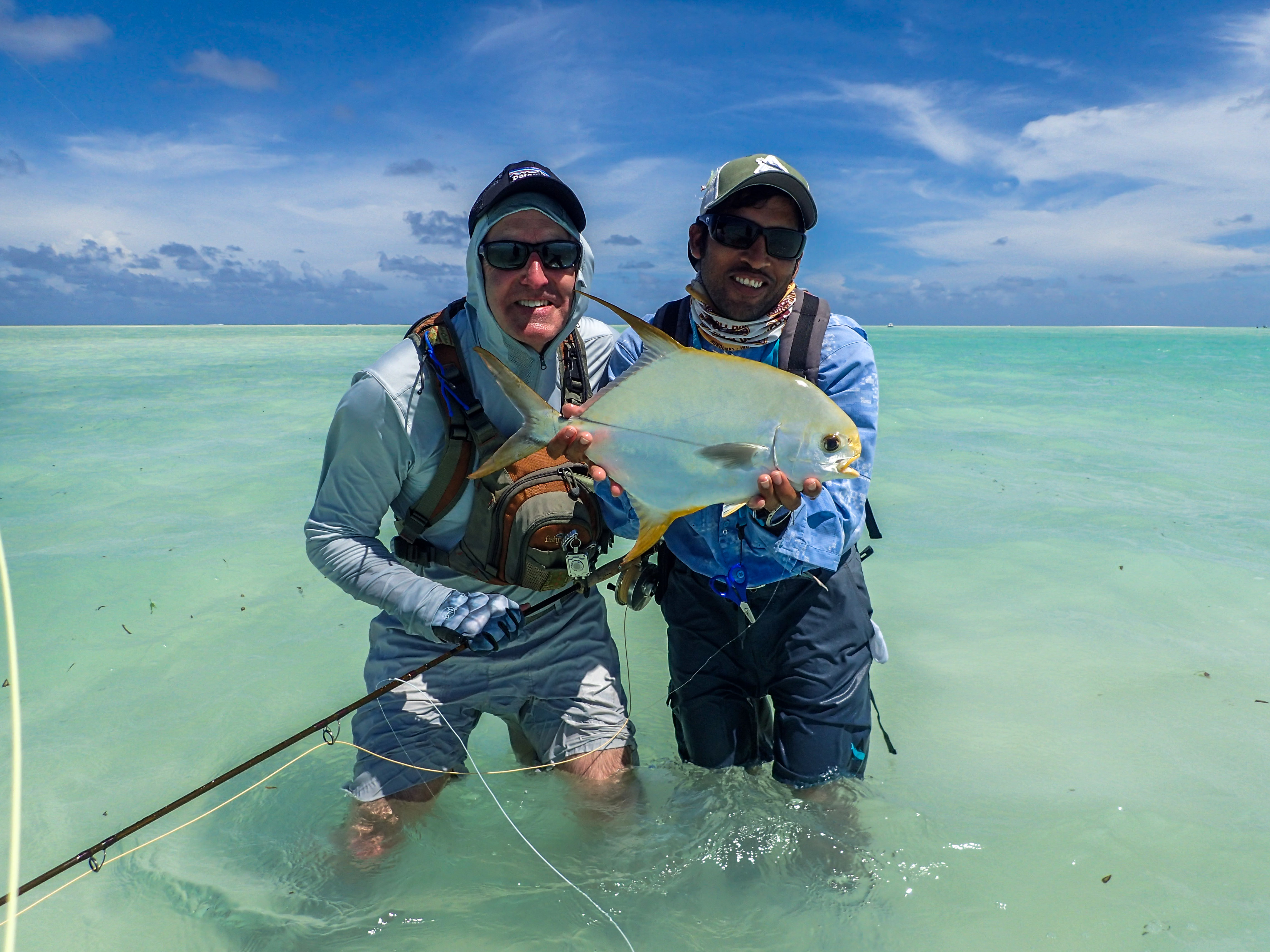 It was a productive week on the GT front with Bair S landing five of the 10 GTs caught for the week. Murray C, Sam B, and Shaun F all caught fish over 80cm with Tony F catching his first ever GT on white sand, measuring an incredible 111cm. What more could you ask for!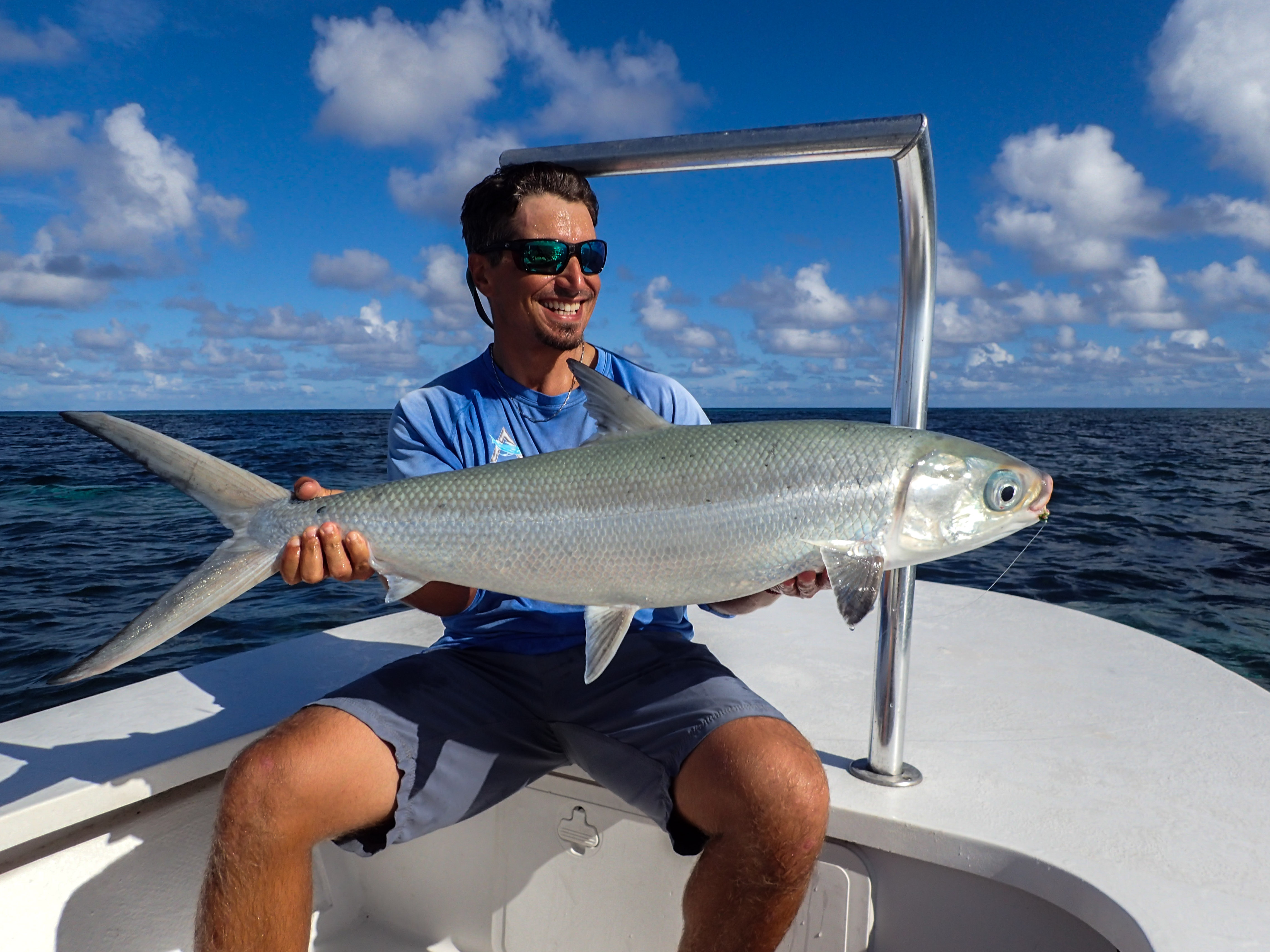 The stronger South-Easterly winds sent a fair amount of Milkfish into the deep but a few groups remained on the flats while feeding in unusually tight groups. David B spent a couple of days on the water and while doing so hooked and lost two large Milkfish while fishing the flats. Chantal C has managed to land just about everything with a tail while visiting St. François. Her one goal for her trip was to land a Milkfish on the white sand, a feat few have accomplished. Under the guidance of Yousuf, Chantal finally managed to tick that box with a 20lbs beauty!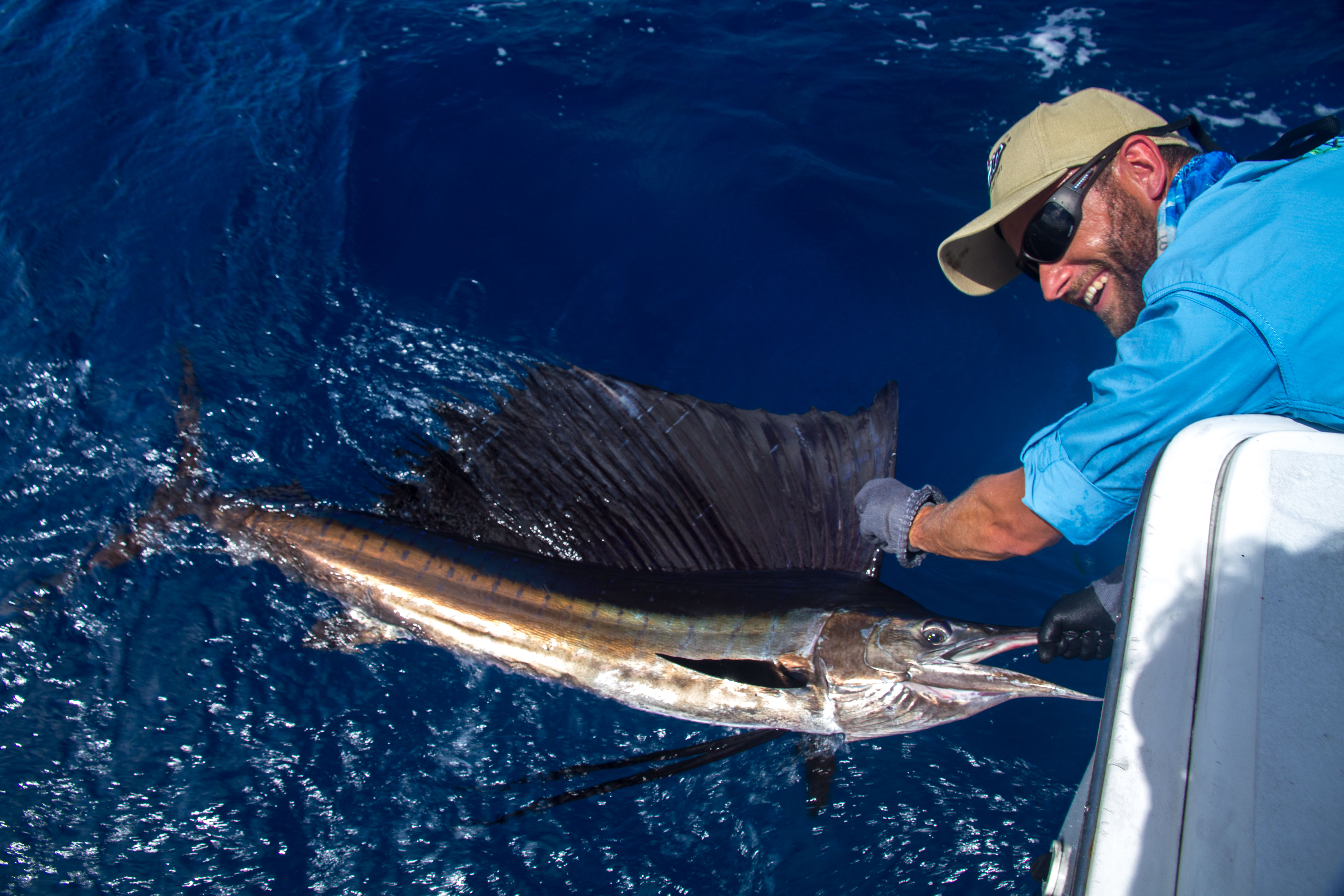 The Bluewater Team had an epic week with five Sailfish, four Wahoo, two Yellowfin and a Dorado all on fly.
All in all an epic week of fly fishing!
Tight lines from the Alphonse Fishing Co. team.