This week's group of anglers left with many treasured memories, photos of trophy fish but also with line cuts and broken rods casting a light on tales that might have been. It has been another rollercoaster of a week with both the flats and the bluewater fishing producing some fantastic results. Unfortunately, the bad weather system from last week hung around causing some delays on the first day. However, the guests were not deterred and got stuck straight into the fishing at their first opportunity. 
This week's tides were as good as they come. The beginning of the week produced some great neap tide movements and as the days progressed and the tidal variation increased, the group's attention turned towards the surf in order to continue to find some of the more challenging species the atoll has to offer. Having said that, this week truly belonged to the queen of the flats, the Bonefish. With their torpedo-like speed and voracious appetite, Bonefish are one of the most sought after flats species worldwide and we are incredibly fortunate to have one of the top Bonefish fisheries in the world right at our doorstep. The quality of fishing lasted through both tidal phases, which is slightly abnormal as per usual, the Bonefish tend to be seen in such vast numbers on spring dropping tides."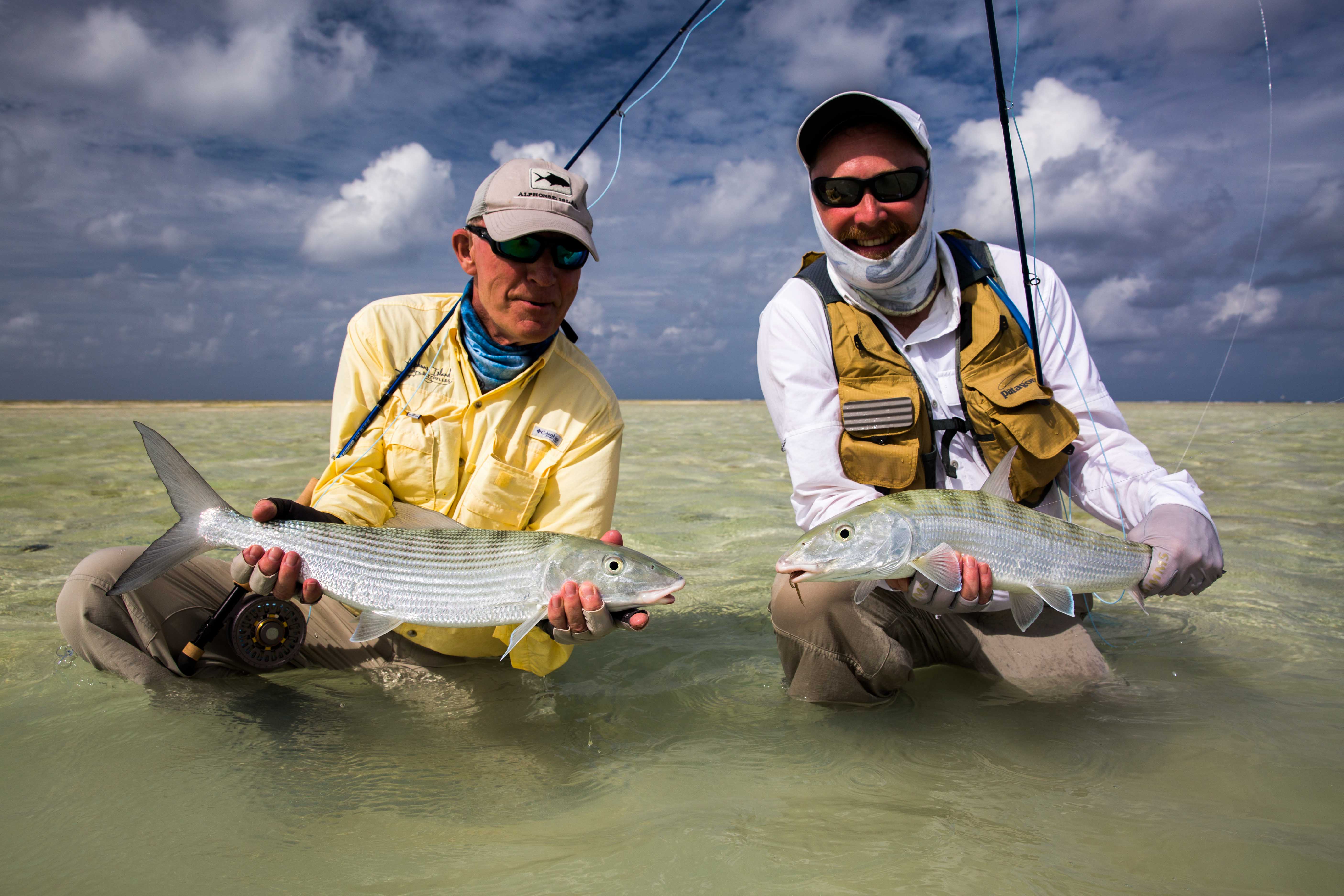 This week saw the highest number of members joining the 20+ Bonefish club that we have had all season. Robin B, Soren &  Anders N, Richard G, Digby F, Gillian S and John C all managed to successfully land and release 20 or more Bonefish in one day, a feat that not many anglers can say that they have achieved. A special mention goes out to Robin and Gillian who were joining us on the flats for their very first time and took full advantage of the awesome fishing and managed to rack up a huge tally of Bonefish.
Furthermore, Gillian topped her week with a very nice 57cm GT. Continuing on the Bonefish front, Digby Flower concentrated all of his efforts on Bonefish and managed to catch more than 20 bones in a day for three consecutive days. The Triggerfish crown of the week goes out to Anders N who outwitted both of the main species, catching a really good size Moustache and a Yellowmargin.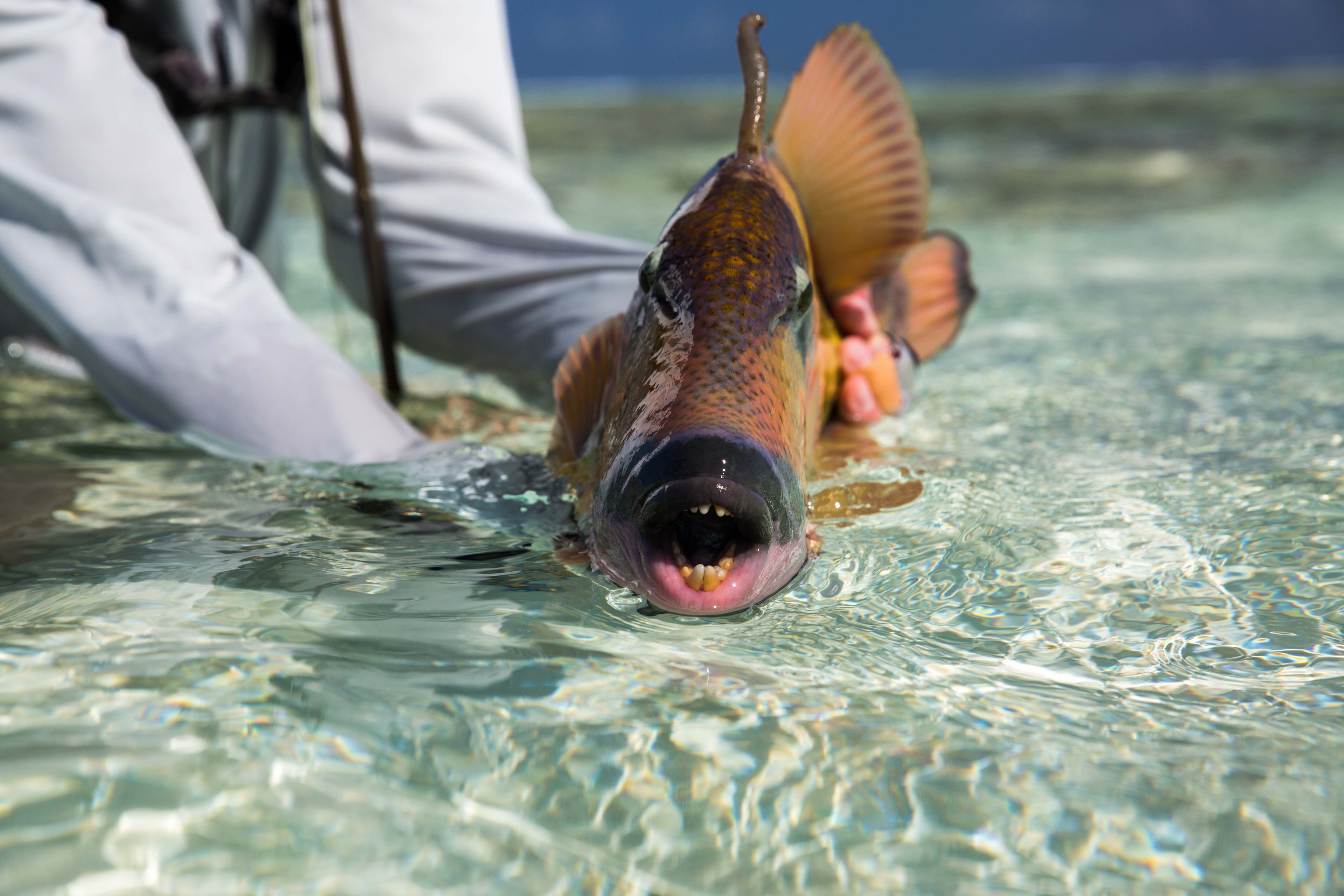 In spite of quite a few close encounters with some huge GTs resulting in broken rods and snapped fly-lines only a handful of fish came to hand. David South celebrates this week's biggest GT sitting at a respectable 75cm. It is a truly difficult task to try and land all three of our main flats species in one week let alone one day but John Coe did just that. He left it right until the last day and ended with a bang by managing to start with a nice Moustache Triggerfish, followed by a 72cm GT on the white sand and then a bonefish right at the close of the day to finish with a 'Flats Slam'. Despite only two bluewater trips going out early this week, there was a total of four 'Bills & Bones Slams' in the space of two afternoons with many other Sailfish narrowly escaping.
Despite the weather, the week as a whole was a great success thanks to the patience and perseverance of the guests. The weather forecast is looking up for next week so fingers crossed for some sunshine and great fishing.
Catches
Bonefish: 533
Yellow-Margin Triggerfish: 1
Giant Triggerfish: 3
GT: 4
Permit: 1
Sailfish: 4
Tight lines from the Alphonse Fishing Co. team.
See the weeks images in the below or have a look at the other reports and stories we have at the Fisherman's Diary.