The tail end of a cyclone has kept a strong North-Westerly blowing and over the change, over a day it had picked up to 25 knots with some heavy cloud cover. The weather conditions meant that the new guest's arrival was delayed by two days while the IDC charter pilots waited for a gap to fly into Astove. Finally, the day arrived and after a swift transition we had our new anglers on board 'Lone Star'. Despite the weather and delays, the new guests remained positive and excited for an intense albeit shorter week of GT fishing.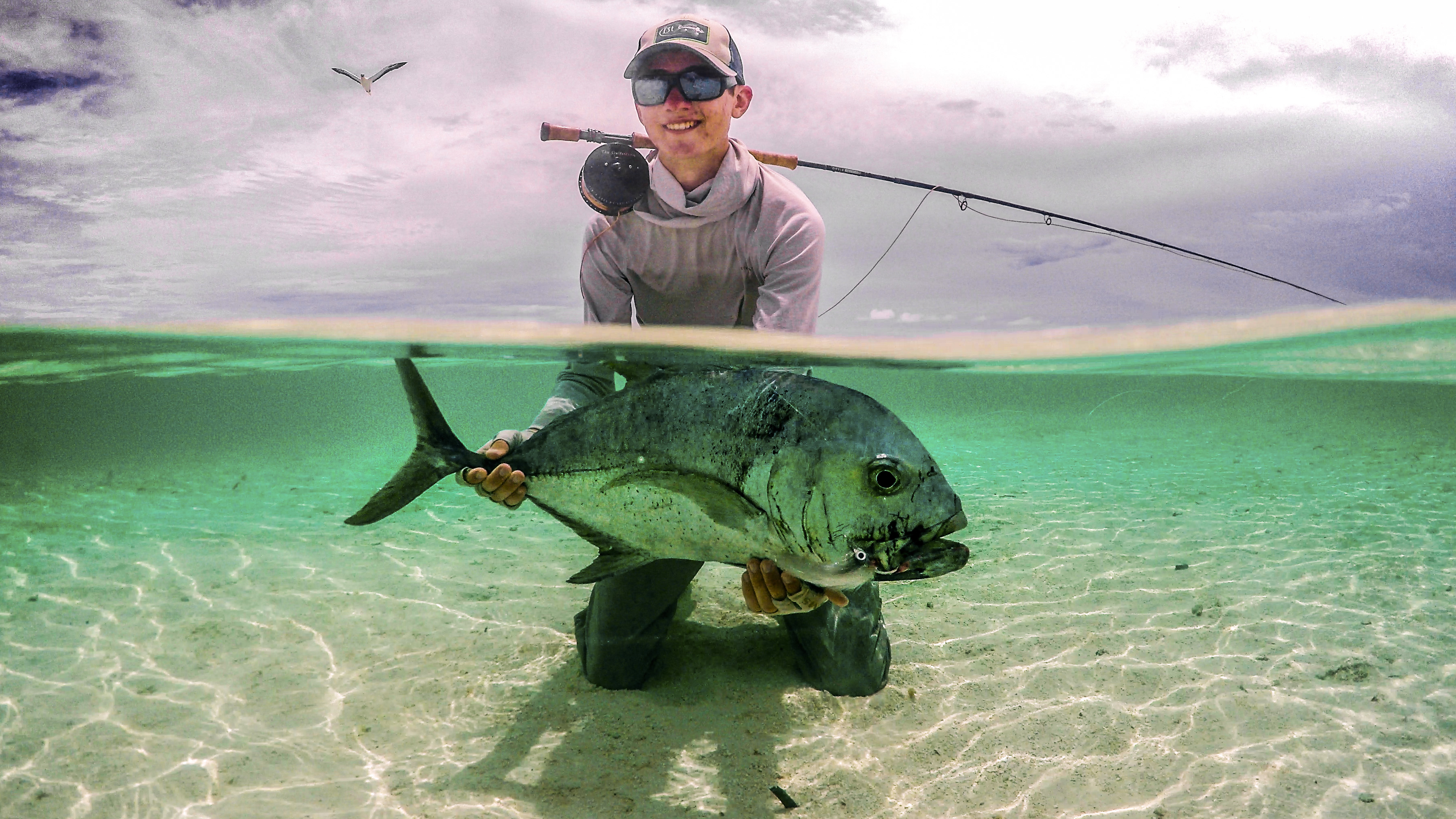 The group consisted of a family from Boston, Scott had fished Cosmo back in 2006; Xander, his son who is due to graduate from his senior year this spring and hopes to do some guiding before furthering his education; and Karen who is new to Cosmo and GT's but certainly not new to adventure fly fishing. Suzan is a Seychelles fishing regular and ardent traveler was back with her friend David, Joe, a New Englander and Striper fisherman on his second trip to the Seychelles, Joe fishes with a double hander to great effect. Finally, there is our friend Helmut Z, Seychelles regular and fish punisher. If you go back through the Alphonse fishing reports you'll see mentions and pictures of Helmut, but these rarely do justice to his fish slaying reputation. Helmut used to be a serious Carp fisherman. The type that uses boilies and sleeps in a bivvy bags next to a quiver of rods with those alarms that tell you when you get a bite (I don't fish for carp, I can't remember what you call them, strike alarms?). Anyway, Helmut decided to try fly fishing and true to form and with no half measures he learned to cast and wasn't satisfied until he was casting full fly lines.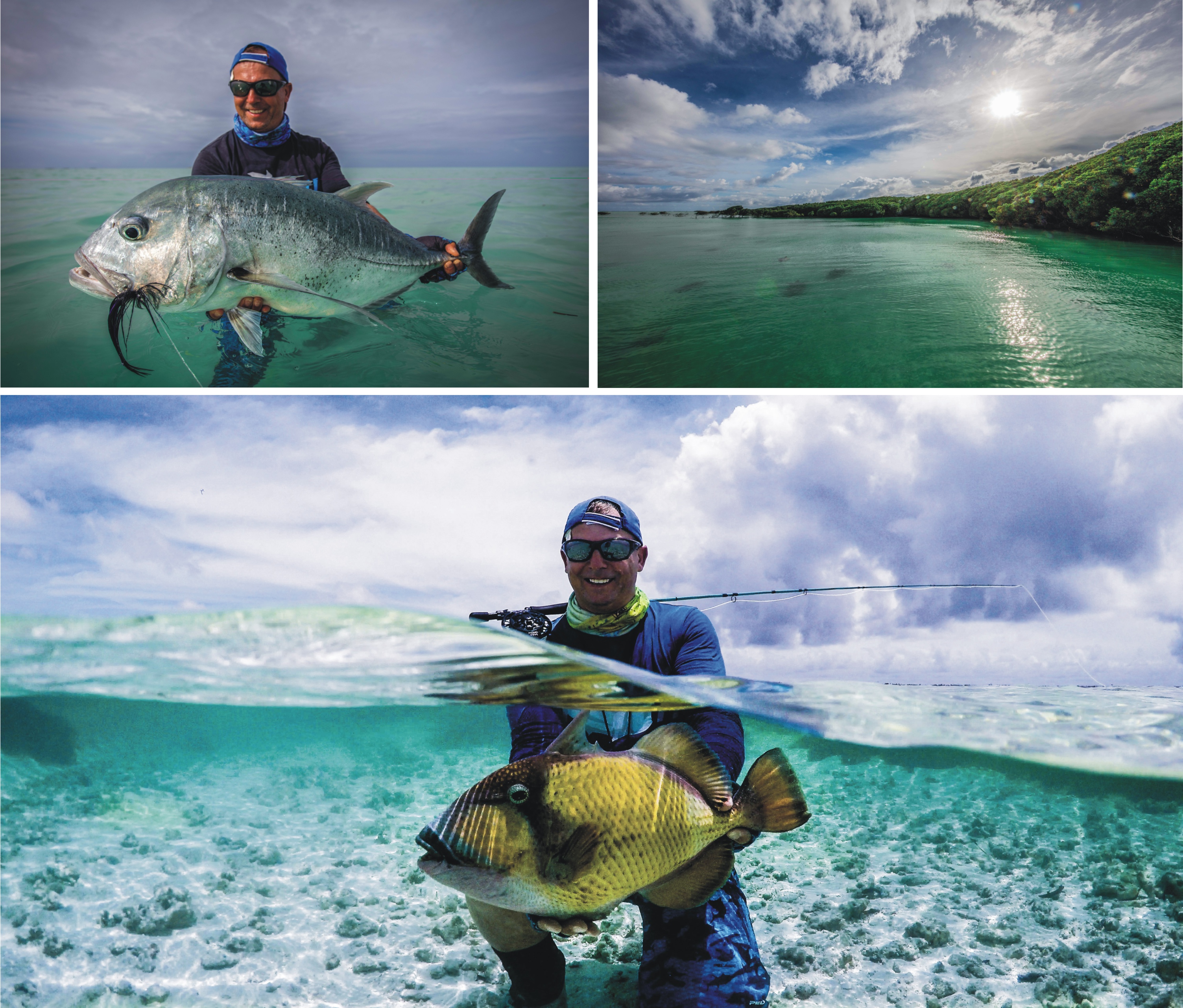 On this Cosmoledo trip, Helmut was champion fisherman yet again. In four days Helmut caught 25 GTs and 7 Triggerfish. In one day he landed 6 GTs, 6 Triggerfish and 2 Bonefish (if he'd caught four more Bonefish he would have caught six 'Flats Slams' in one day, but he opted for just two 'Flats Slams')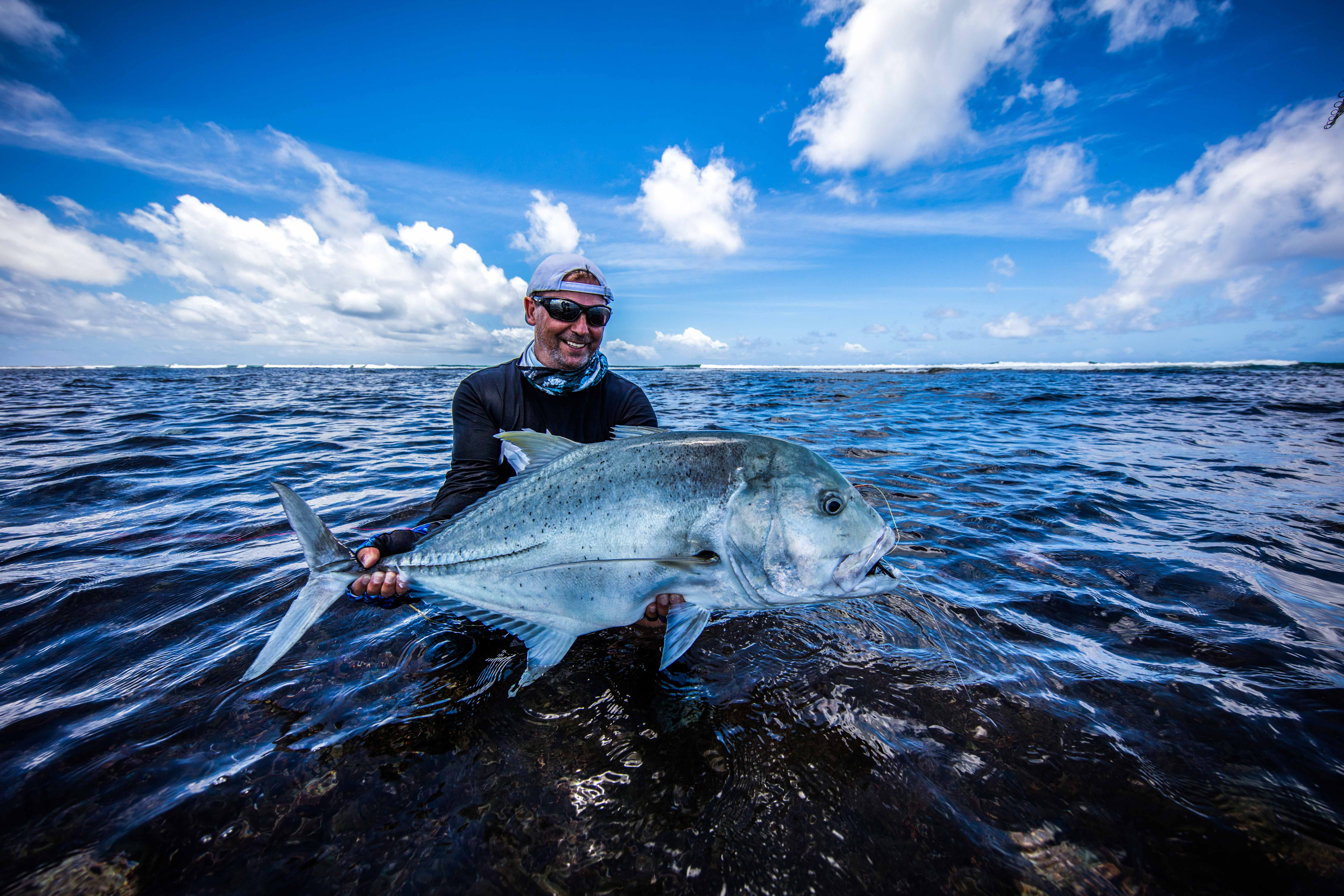 The rest of the group did well enough, despite some tough conditions. The groups total was 69 GTs, 9 Triggerfish and a handful of some serious bones (Karen landed a 9 pounder). Whilst half the group departed the ship after 4 days of intense action packed fishing, Sue, David and Joe are staying on board for another week to remember.
Tight Lines from the Alphonse Fishing Co. at Cosmoledo.