"Be ready, anything can happen." This is a comment that anglers hear from the Astove guides at any moment of the day. Stalking the surf edges looking for tailing Triggerfish can often be interrupted by chaos. GT's have an ability to appear and disappear quicker than you can un-hook your fly. This is what makes flats fishing in the Seychelles so remarkable, you never know what's going to happen or what you're going to see. This week a full complement of anglers arrived on the island all looking forward to seeing what all the fuss is about.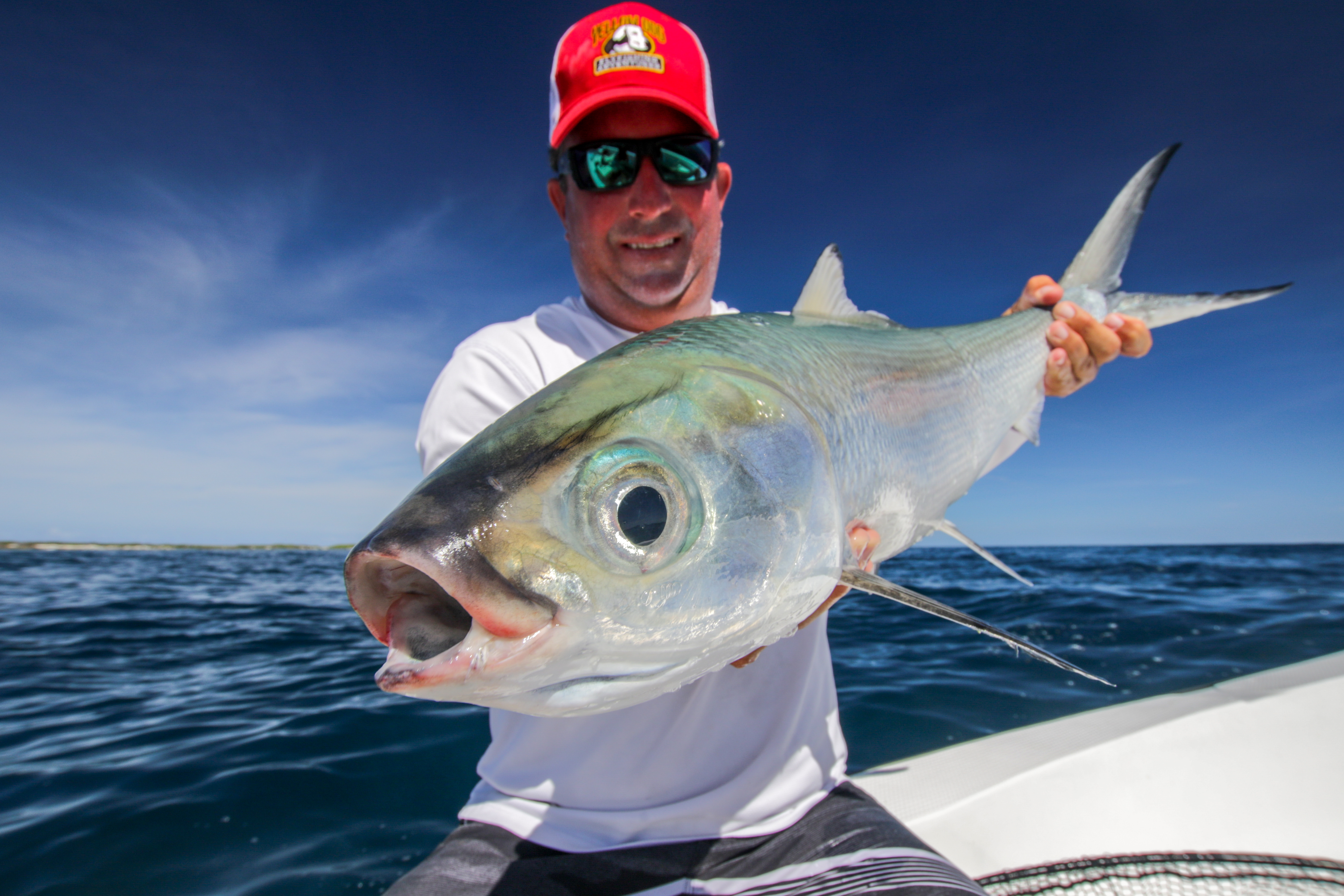 Fortunately, Astove Atoll did not disappoint. Some incredible weather and great tides created the perfect scenario for a spectacular week of fishing. Slower leap tides in the beginning of the week then speeding up to bigger spring movements later on meant a really nice and diverse week for the team of anglers.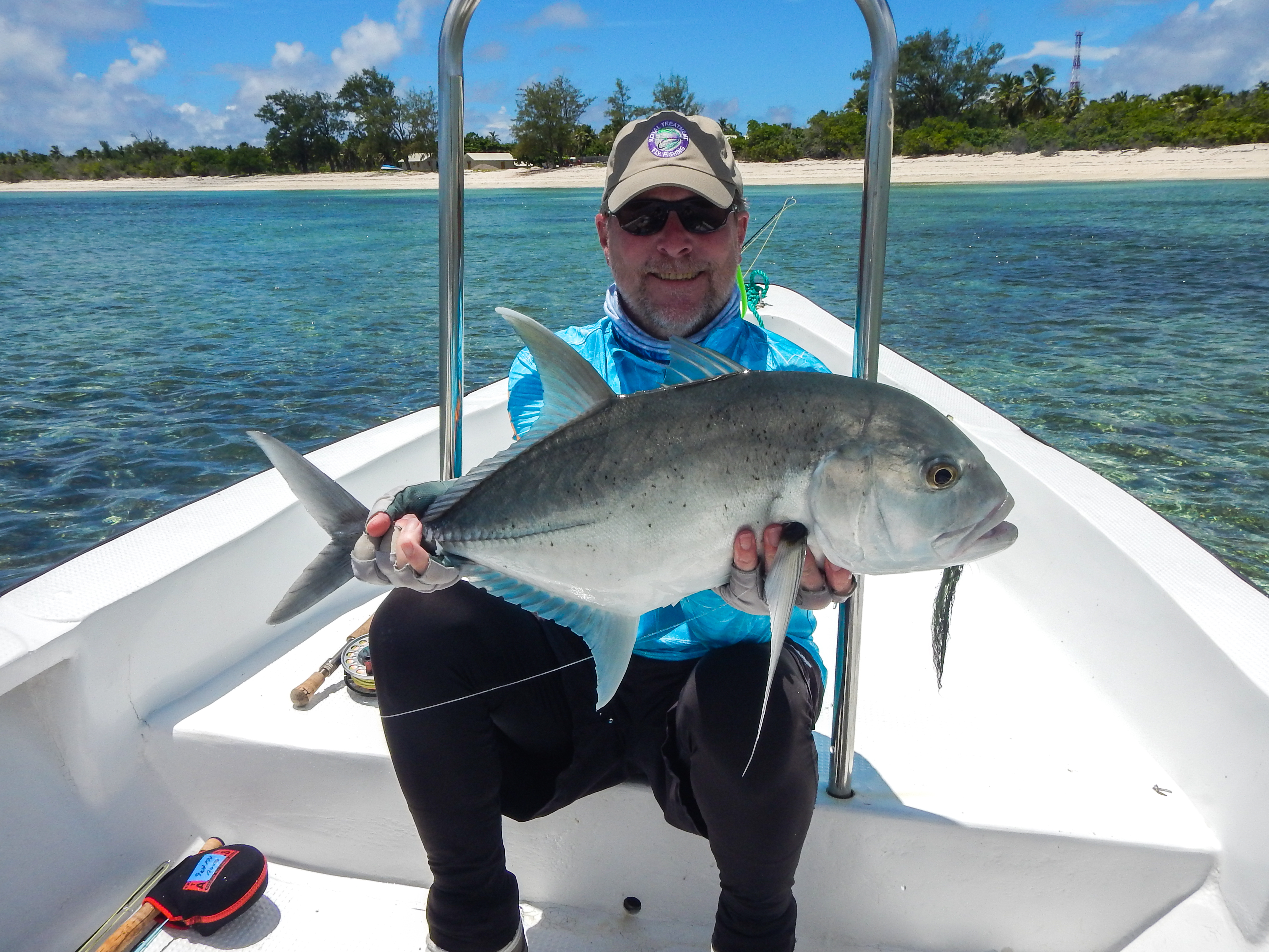 There are lots of different types of fish around the world and lots of these fish are becoming a regular fly fisherman's quarry. For any species hunter there is one that remains one of the trickiest and situation dependent fish of them all, the Milkfish, Chanos chanos. These frustrating plankton feeders showed themselves in abundance and kept our guests busy and some of them frustrated for a long period of time. Tim Y was the first to tick his Milkfish box, not only did he get the milk, he rounded that particular day off with a 'Grand Slam'. Turning the fly over in the right place to convince a respectable GT to come off the back of a Ray and eat his fly. Dan H also got his calcium fix with a good sized Milkfish.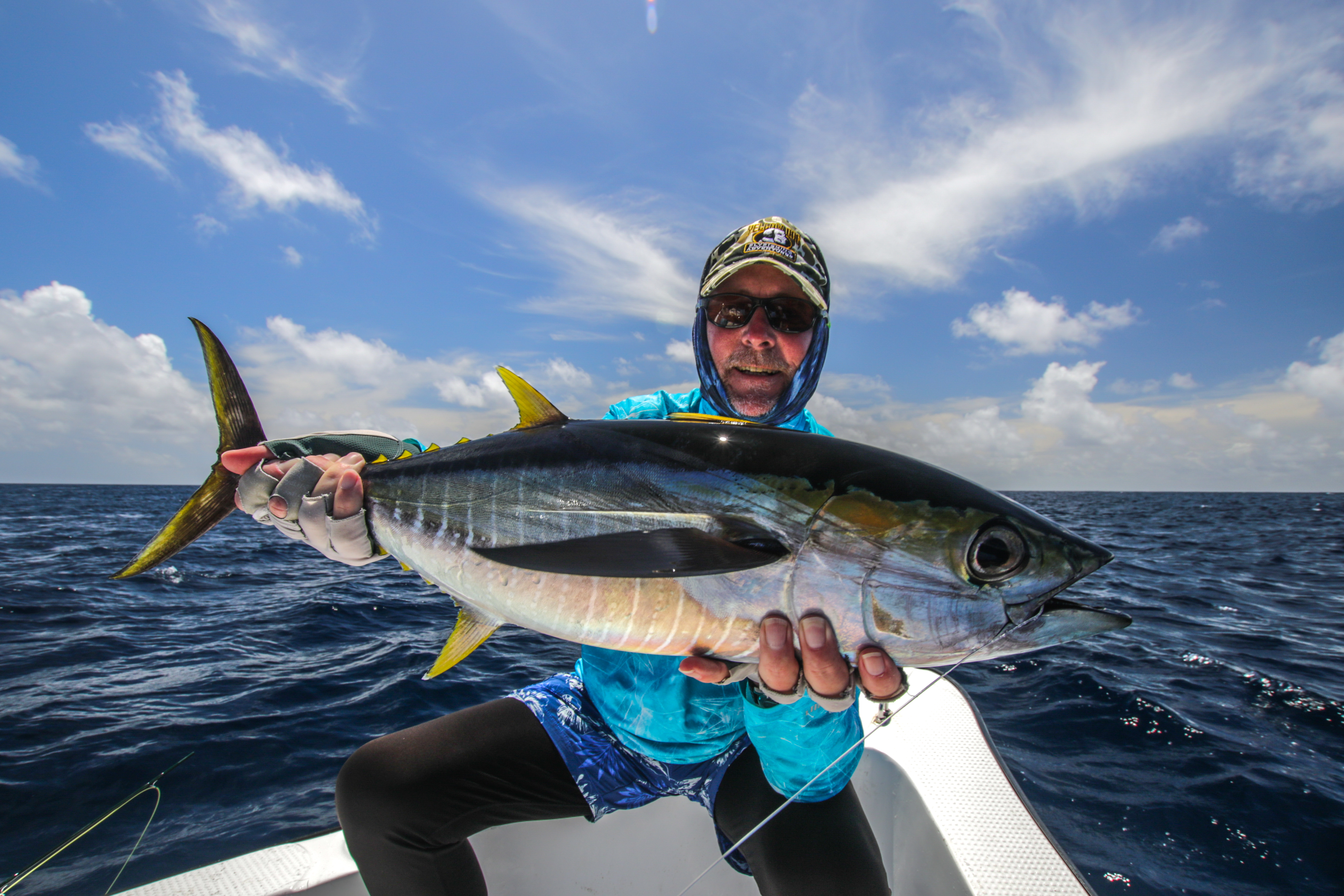 The one angler however that needs to be specially mentioned here is Wallis H. Not only did he land three Milkfish in a single session, but he started one particular day with a Moustache Triggerfish in the first 45 minutes and then set about completing mission impossible. The target was set, guide and guest had the 'Golden Grand Slam' set firm in their sights. By mid afternoon they had four of the five species, Moustache Triggerfish, Bonefish, 80cm GT and an impressive Milkfish. Now it was time for the Permit. After polling around the lagoon and pushing it well into cocktail hour, Wallis didn't manage to get the Permit, but even without the elusive Permit it was a 'Flats Slam', 'Grand Slam' day. David F and Jim P ended their respective weeks with a good number of GT's. Dan H, besides his Milkfish and GT's, was the Dogtooth Tuna master landing some incredible specimens.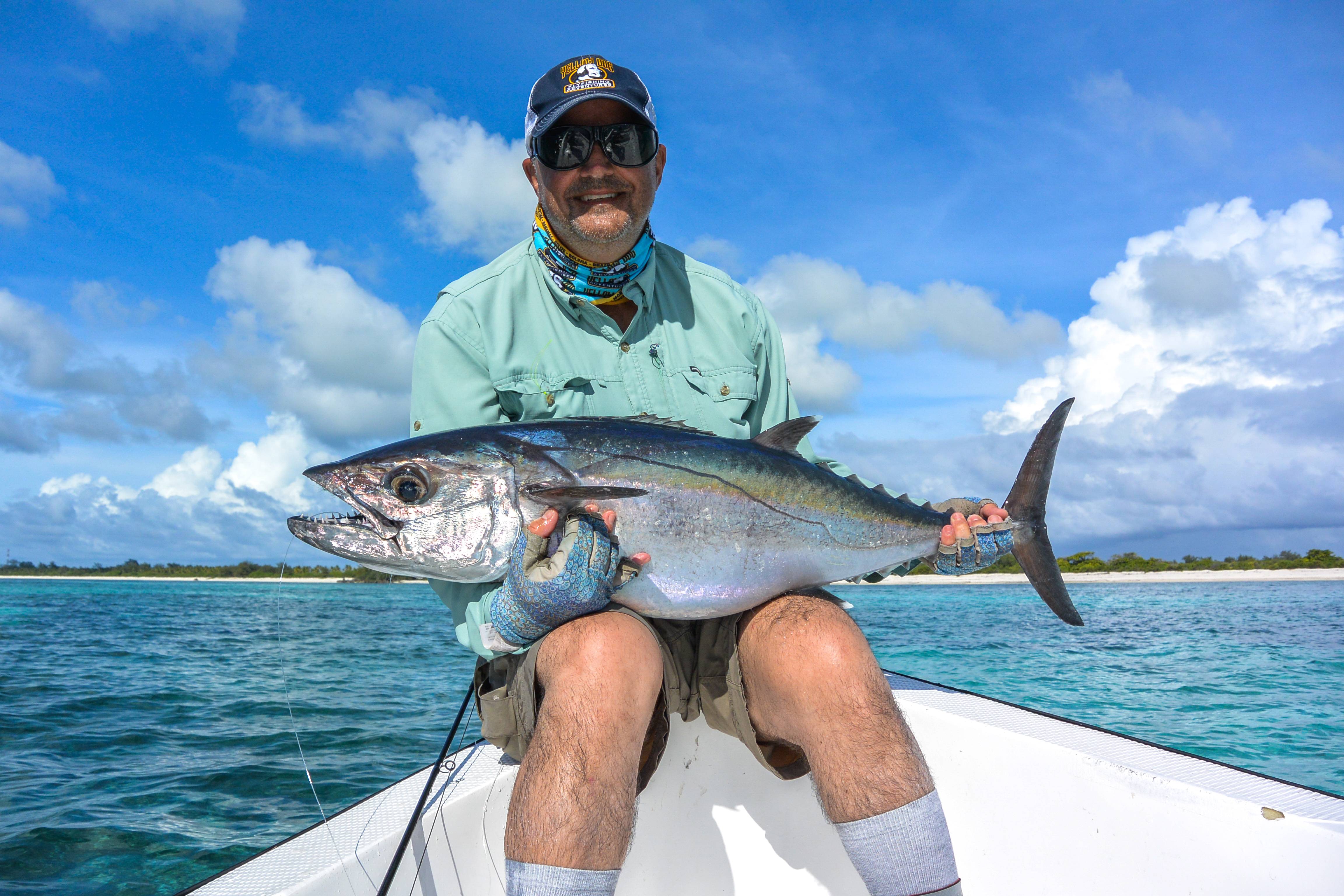 All in all, it was an incredible week. Thanks to Jim K from Yellow Dog for hosting the trip. It's always a pleasure having Jim on location.
Tight lines from the Alphonse Fishing Co. team on Astove Atoll.