Conservation Highlights 2020
The Outer Islands of the Seychelles host some of the richest ecosystems in the Indian Ocean. With large populations of giant tortoises, over 180 species of birds, more than a 1,000 species of fish, 320 species of coral, a variety of marine mammals and incredible numbers of green and hawksbill turtles it is clear that this unique region is a sanctuary of biodiversity.
At Blue Safari Seychelles the conservation of this extraordinary wilderness has always been at the forefront of our operations and is infused into every fibre of our DNA. In partnership with Island Conservation Society (ICS), Island Development Company (IDC) and the Ministry of the Environment, we work together as the Alphonse Foundation to conserve, rehabilitate and enhance the eco-systems surrounding these islands an atolls for generations to come.
This past year has been incredible for conservation in the Outer Islands of Seychelles. We are excited to share the highlights of each of these projects with you.
1. SeyCCAT Giant Trevally Project: Evaluating the post-release behaviour and spatial ecology of Caranx ignobilis for the effective fishery management of St. François and Alphonse atolls
This was a critical year for this exciting project together expertise and skills from all partners that included guests and guides from Alphonse Fishing Company (AFC), academic brains from the University of Massachusetts – Amherst, fieldwork and data collection by Island Conservation Society (ICS) and logistics by Blue Safari Seychelles and IDC.
2020 saw the third data download of the project, with more than 400,000 detections recorded of 75 giant trevallies implanted with a 'pinging' acoustic tag which registers on a network of 67 receivers dotted around the lagoons and outer reefs of St. François and Alphonse atolls. Stress response of post-release GTs was also investigated through accelerometer trials looking at the effects of different air exposure and fight times on key physiological indicators of 33 individual fish.
A major aim of the project is to advise stakeholder decisions on the management of the fishery and critical GT habitat, time-bound area closures are part of this management design so two areas inside the St. François lagoon were closed for two months consecutively to look at any impact on GT behaviour.  
Preliminary results show GTs are possibly greater ''home-bodies'' than we might have expected with the average GT home range being just 4.1km2. The majority of the GTs also appear to be very habitat-specific, being either flats or outer coral reef specialist predators. This high level of site fidelity certainly shines a light on the effectiveness of rolling temporal area closures as a means of species conservation.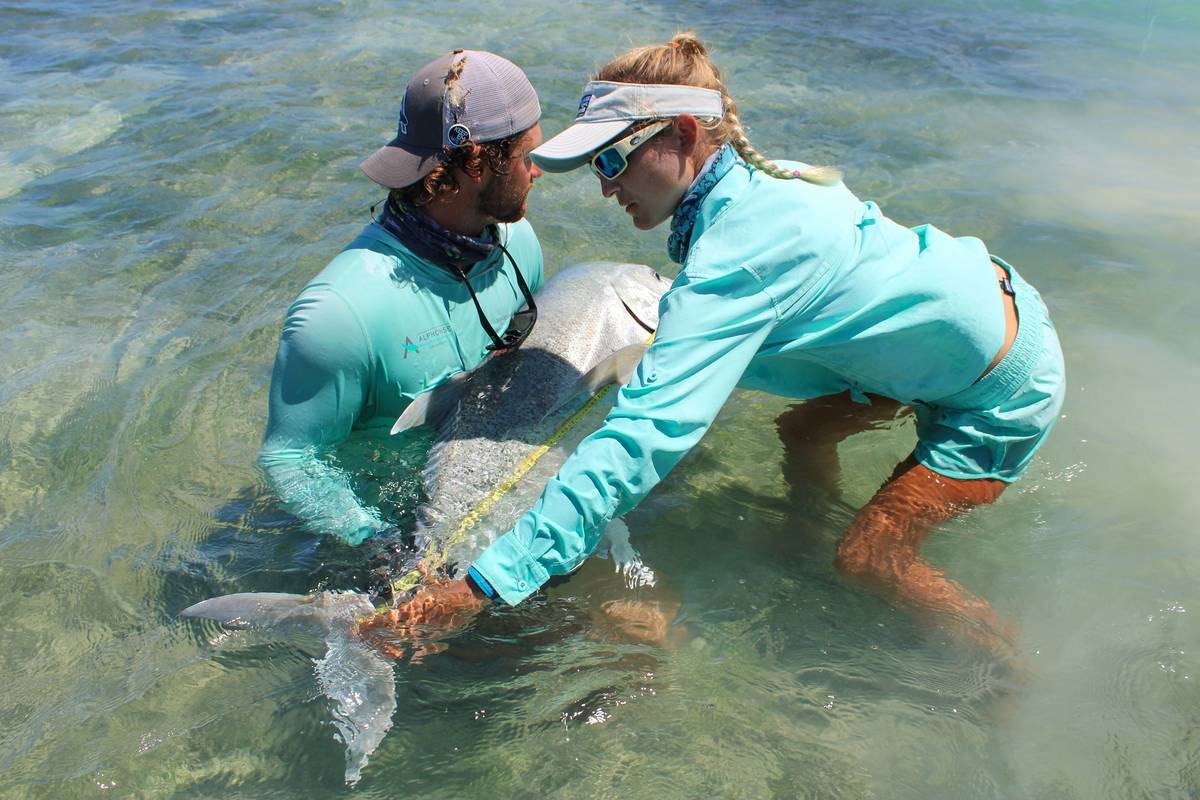 2. The final part of the groundbreaking 'Debt-for-Nature' swap was officially signed in March, designating 30% of Seychelles' territorial water as Marine Protected Areas under the Seychelles Marine Spatial Plan (TNC)
As a small island nation with some of the largest territorial ocean area-relative to population size and incredible marine and terrestrial biodiversity, the government has been involved since 2012 in a first-of-its-kind deal swapping national debt relief with a sweeping conservation policy. In March the president signed off the final part of the deal, officially demarcating 30% of the territorial waters and many of the islands included in that, protected.
We are delighted that Alphonse, Desroches, Farquhar, Astove and Cosmoledo have been included in that 30% which is largely in part due to the presence of Blue Safari Seychelles and ICS on these islands as an enforcing and observational presence.
June 2020 also saw the cessation of the Outer Islands Project (GEF-UNDP), a successful five-year programme implementing long-term conservation projects, infrastructure and capacity on the outer islands included within the Seychelles Marine Spatial Plan. These projects add to and streamline existing long-term conservation on Alphonse and include turtle nesting monitoring, seagrass monitoring, coral reef health monitoring, seabird abundance and installing marker and mooring buoys.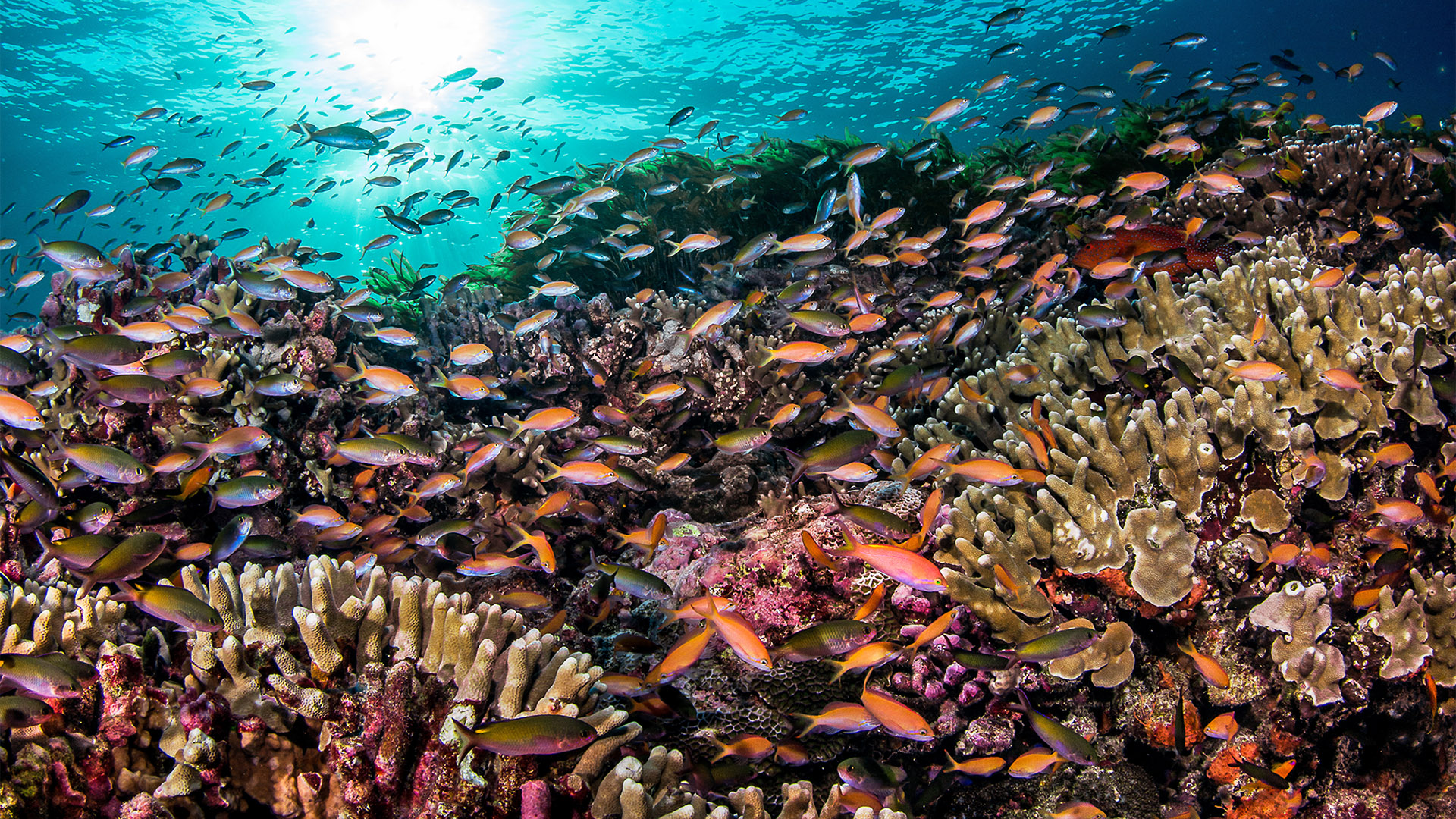 3. Greater number of nesting Green and Hawksbill Turtles ever recorded amongst the Alphonse Group
As part of the Outer Island Project, Dr Jeanne Mortimer (who has dedicated decades of her life to the research and conservation of sea turtles and who is known locally as 'Madame Torti'), analysed data going back to the 1980s to look at trends in population size and nesting activity for both hawksbill (Eretmochelys imbricata) and green turtles (Chelonia mydas), around the Alphonse Group.
The number of nesting female turtles recorded around the islands has been predicted as more than double what was previously thought with 76 hawksbills and 127 greens nesting on the beaches, with the northern and eastern aspects of Alphonse and Bijoutier being the most important nesting sites.
This demonstrates how important these remote and unpopulated islands are for the conservation of these vulnerable and critically endangered species. Consistent management efforts on behalf of Blue Safari Seychelles in combination with monitoring and conservation advice from ICS and national protection policy for turtles has led to the slow consistent increase in nesting activity seen on these islands since 2007.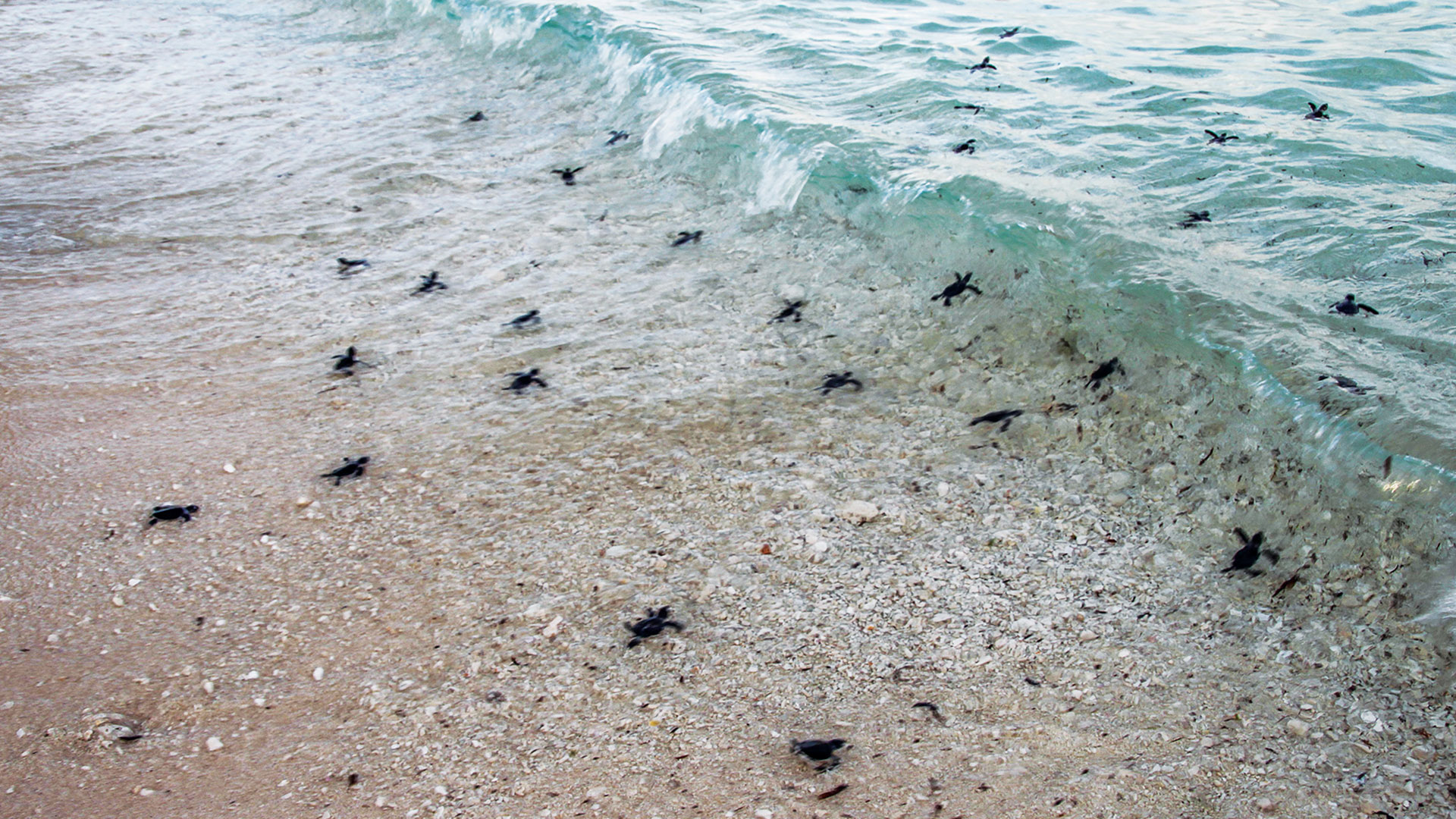 4. Seychelles Manta Ray Project: investigating the population of Manta alfredi at St. François atoll using photo identification
Through a partnership with the Manta Trust, we aim to better understand population dynamics and movement patterns of reef manta rays around the Alphonse Group using photo identification collected by Blue Safari Seychelles guests through a citizen science program. Despite Covid-related difficulties in getting out on the water and looking for Mantas, 2020 was a great year for the project with 6 new Mantas added to the database out of the 129 reef mantas spotted around Alphonse and St. François atolls.
Mantas were seen more frequently in December 2020 than any month previously with 16 sightings of a total of 43 mantas, only beaten by December 2018 when a major feeding frenzy of 40+ Mantas was seen off the East of St. François which has not been witnessed since. Excitingly many of the mantas seen throughout December have been large reproductive females only seen on the very same weeks in December of previous years, with many of them bearing fresh mating scars on they left fins indicating potential reproductive activity happening around the atoll – very interesting information for a species we still know so little about.
Both species of manta ray are facing serious conservation threats with their populations declining worldwide, the resident populations of reef mantas around the Alphonse group were one of the reasons this area was included in the ground-breaking Protected Areas Bill passed in March 2020.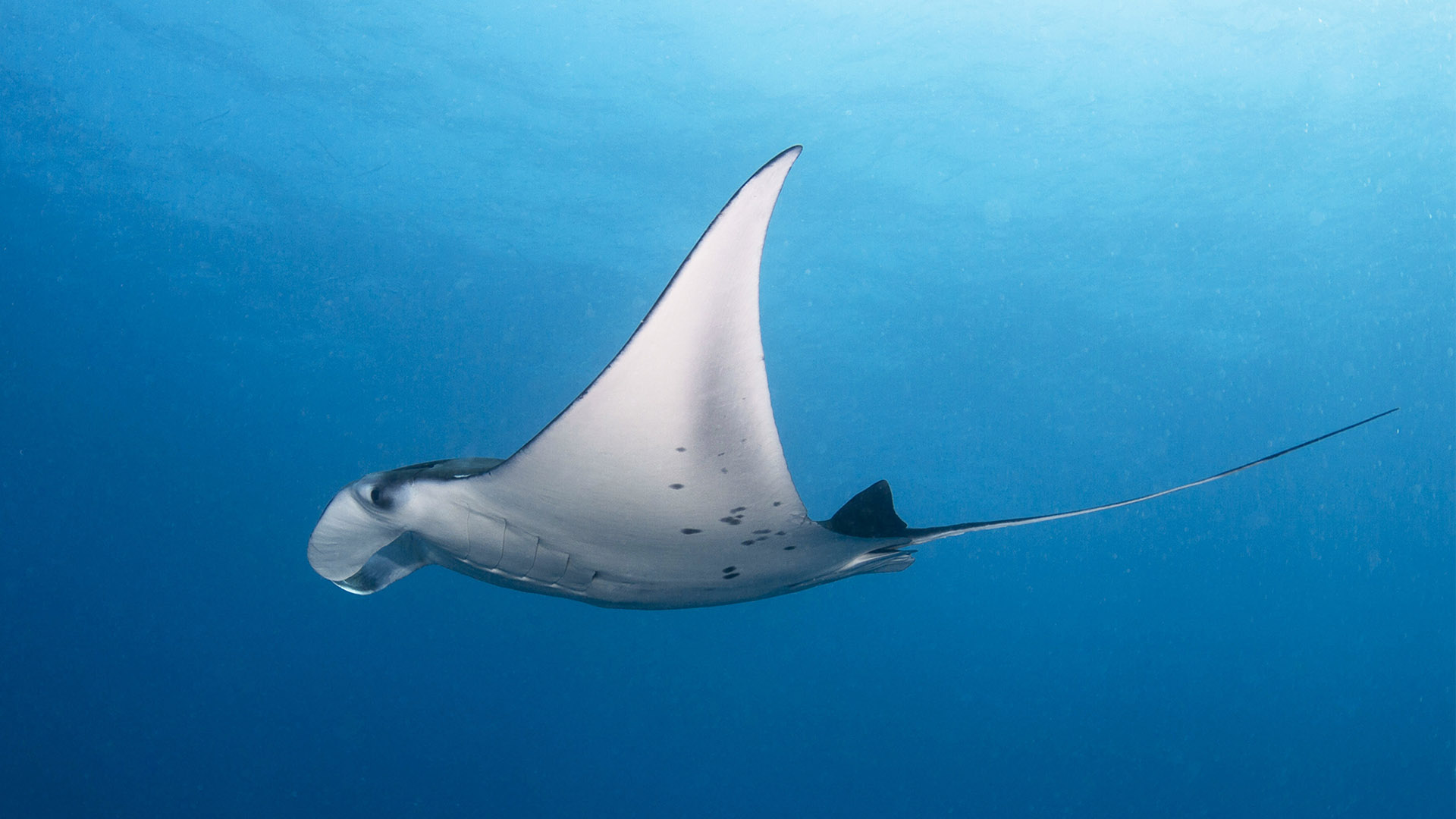 5. Wedgetail shearwaters (Ardenna pacificus)
Historically, very few chicks survived at the Tamatave colony, but in 2020 we have seen not only record numbers of chicks fledging their nests, but also an overall expansion of the colony from 17 burrows in 2017 to 71 burrows today. This exceptional increase in productivity is a direct result of ICS's focus on felling coconut trees to provide their preferred semi-open habitat and controlling invasive species which had been predating on the seabirds.
ICS's adaptive management began in 2017, and in 2020 we have taken it a step further by installing a second bait barrier as a ring of defence against rats and feral cats around the colony. Night visits to see the Wedge-tailed shearwaters are facilitated by ICS for lodge guests with a passion for birds, this experience has received record numbers of guests this year increasing general awareness of the problem of invasive species and human disturbance faced by nesting bird populations.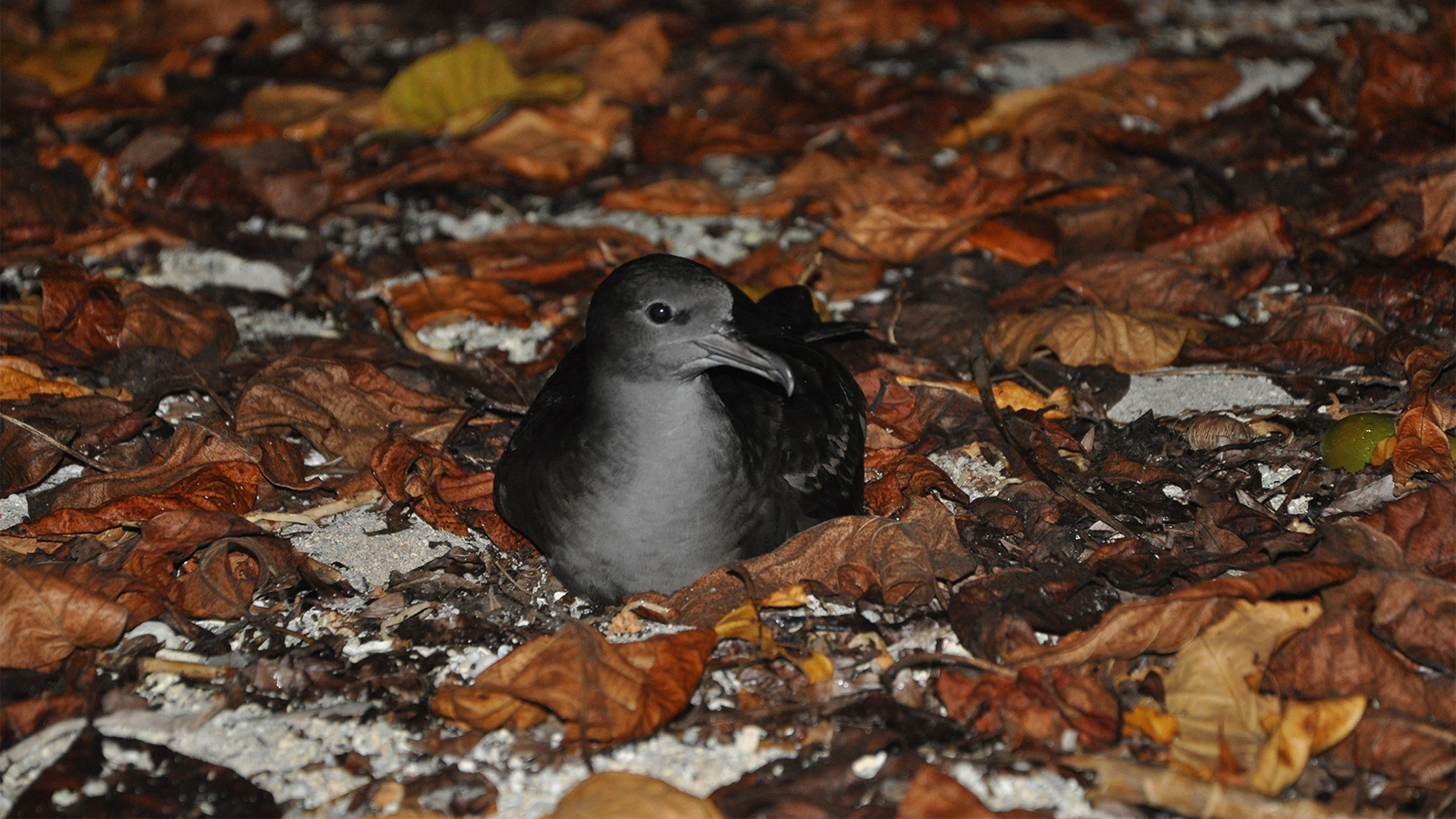 6. Alphonse Group identified as a hotspot for migratory birds
When the prevailing wind shifts from south-east to north-west, many species fly back from their breeding grounds in the northern hemisphere to over-winter in the tropics. ICS has been monitoring these migrants since 2007.
In 2020 ICS reported 25 sightings of vagrant and migrant birds to the Seychelles Bird Records Committee for verification. Remarkably, 110 different species have been identified at the Alphonse Group, to date, which is remarkably more migrants than any other Outer Island except Aldabra (UNESCO World Heritage Site).
It is fantastic that these islands are an important stop-over location with plenty of resources for birds to build strength before the next leg of their journey. The most notable birds include the grey-tailed tattler, a rare wader which has chosen to stick around Alphonse for the entire year and the discovery that a bird seen in 2019 was not a common cuckoo as identified at the time, but in fact, a Madagascar cuckoo which is the first time this species has been seen in the Seychelles.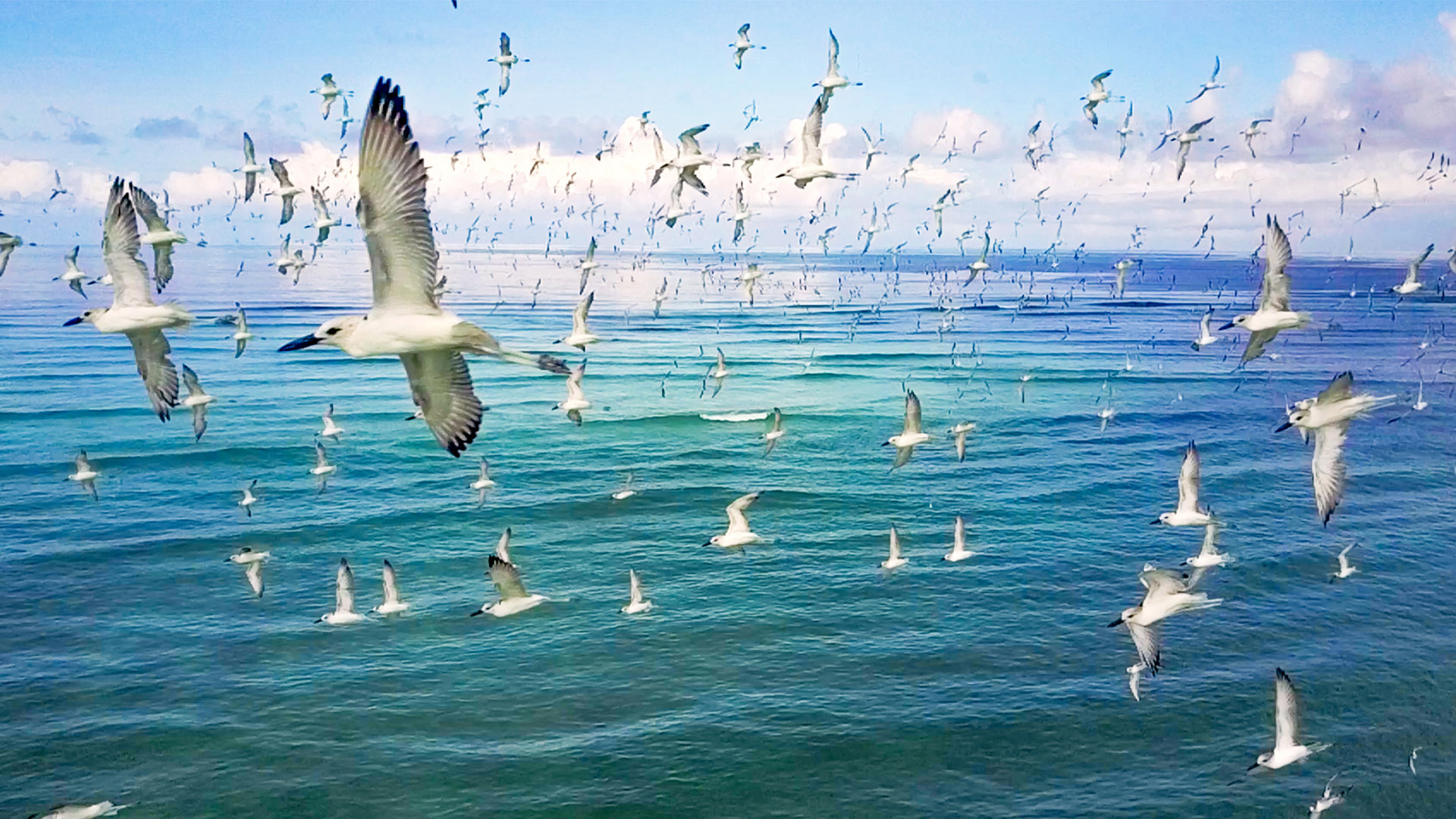 7. Vegetation Restoration
Following the Conservation Management Plan drawn up and agreed to by ICS, IDC and Blue Safari Seychelles, restoring the natural coral cay vegetation of Alphonse is a priority to slowly remove coconuts, casuarina and plant native trees which provide far more habitat complexity than historic coconut plantation.
In 2020, ICS conducted a restoration workshop with the lodge team, renovated the native tree nursery and planted 60-70 saplings in an area set aside to complete restoration. Native trees provide far better nesting opportunities for the number of seabird species that frequent Alphonse and shoots and saplings are the preferred diet of young giant tortoises which are another species ICS is endeavouring to conserve.