The long awaited Thomas & Thomas hosted week finally arrived, setting the tone for a fun week of comradery and exceptional fishing. All anglers were equipped and had only one goal in mind, have lots of fun and catch whatever swims. The "Holy Grail" was one of the first to be tamed by Neville O, the owner of Thomas & Thomas fly rods, when he held up one of the largest Indo-Pacific Permit for the season so far. The largest that he has seen to hand according to veteran guide, Serge S.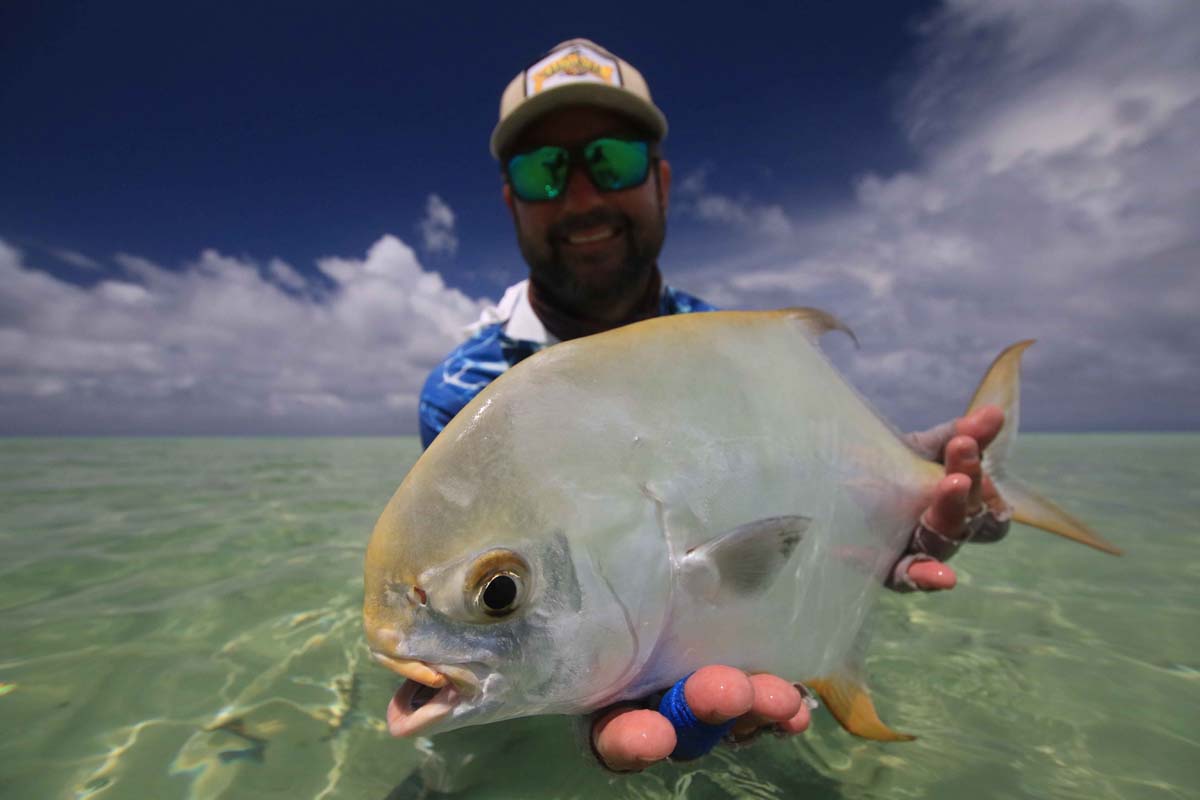 The Bench brothers contributed generously to the atmosphere both on and off the water in true Sweet Water Brewery form. During their bluewater challenge the brothers collectively caught twelve Wahoo, three Sailfish and two Yellowfin Tuna in a half-day session. Freddy B has been knighted as the Triggerfish master, also holding up his first Indo-Pacific Permit.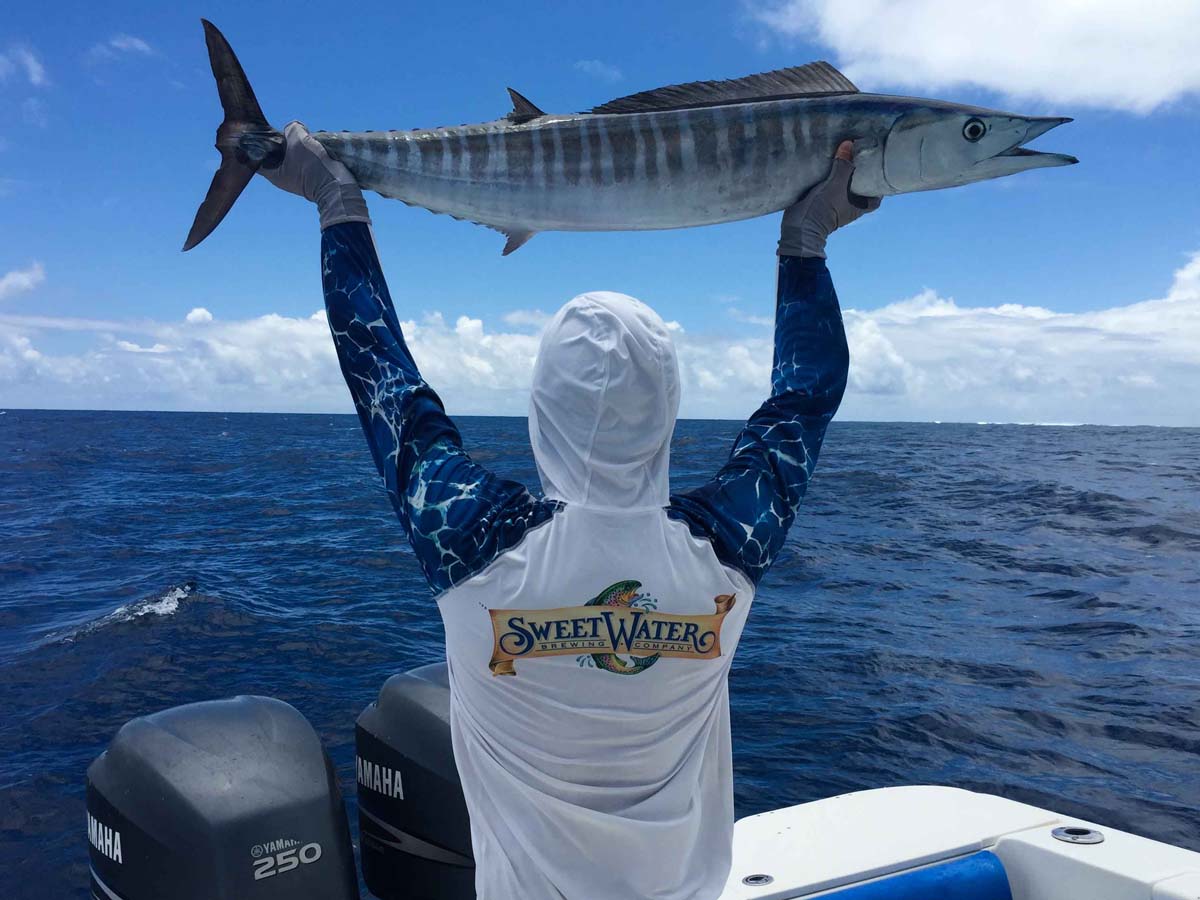 Lawrence and Elaine T celebrated two fin perfect Triggerfish as well as smashing over 54 Bonefish in one day. As you can hear all species except Milkfish where around in great numbers with John W celebrated three ''Flats Slams'' in three days as well as the largest GT for the week of 115cm.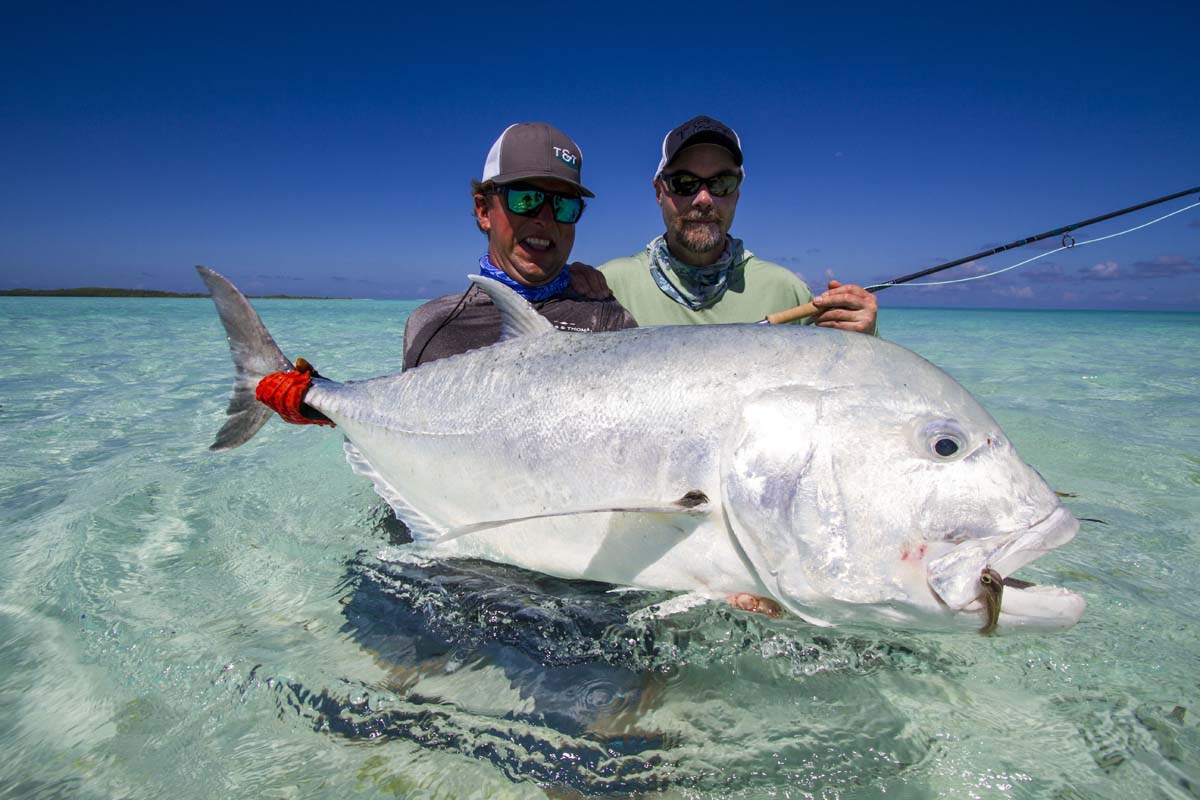 Tip of the hat to everyone accepting the strange behavior from fishermen and fish alike.
Bonefish: 428
Giant Trevally: 9
Yellowmargin Triggerfish: 4
Moustache Triggerfish: 6
Sailfish: 11
Wahoo: 16
Indo-Pacific Permit: 2
Tight Lines from the Alphonse Island Fishing Co. Team.